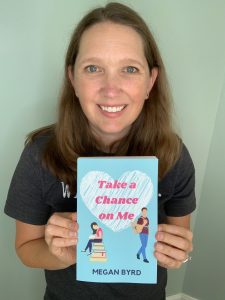 My debut novel releases today! I'm very excited and hope you will read it. You can get a copy here. In celebration, I will share the path this book has traveled to get where it is.
My family moved to Asheville, North Carolina, in the summer of 2019. I joined a creative writing group at my local library hoping to meet other writers. I'd been writing non-fiction exclusively, but thought I'd try my hand at fiction. I wrote a short story called "A Sweet Encounter" based on an experience I had at The Chocolate Fetish, my favorite local confectionery here in town. At one group meeting, the leader mentioned NaNoWriMo (National Novel Writing Month) and that the library would open its meeting room during November for people to come and write. I thought writing 50,000 words in a month was a challenge I was willing to try, so I signed up. I thought I'd try to make a complete book out of the meet-cute I'd written several months before.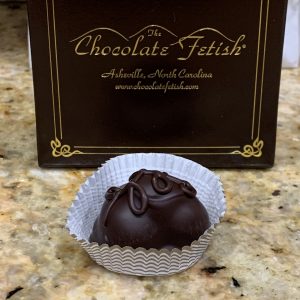 With no real plot or outline, I sat down on November 1st, 2019, and began the story. I ended up writing over 65,000 words in November, but didn't finish the book. I wrote off and on over the next six weeks, and completed the first draft in January 2020. It was an exhilarating feeling.
I spent a few months editing, and then, newbie that I was, queried agents. After being rejected by everyone I sent it to, I did some revising, asked a few friends to read it and give feedback, and then sent out some more queries. More rejections, but one request for the full manuscript (of which I received a "no" over nine months later, well after I'd given up). I did more editing and sent a third round of queries, which were all rejections, though with some personalized feedback (progress). During all of this time (spanning May 2020-May 2022), I took part in two more NaNoWriMo events and kept writing new things, resulting in a middle-grade fantasy novel, first drafts of the next two books in the romance series, and a prequel novella for the series.)
Still loving my story, I switched over to the indie publishing track and began learning all that entails – writing and editing software, Beta and ARC readers, reader magnets, cover design, publishing options, formatting, etc. I asked questions of other indie authors. I joined many indie and romance author Facebook groups. I set a tentative publishing date to help me stay on track and keep making progress. And now, here we are. I can now hold my book in my hands and share Tom and Rachel (and Jeff and Lisa) with readers.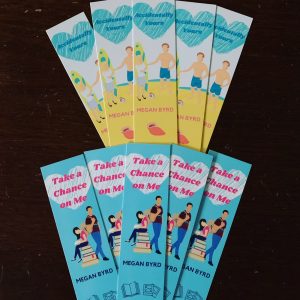 I hope you, too, will enjoy this sweet contemporary romance. I created a fun webpage with special extras related to the book (including recipes!). Click here to check it out. If you've already read it, I'd appreciate it if you'd consider leaving a review.
If you'd like bookmarks to keep or share with friends, email me at mybyrdlife @ gmail dot com with the address of where to send them.