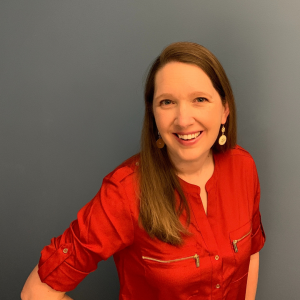 Hi there! Since moving to Asheville in 2019, I've found a love of fiction writing, successfully completing NaNoWriMo the past four years.
I have two BAs from North Carolina State University, graduating Summa Cum Laude. I worked as a Resident Counselor in a youth group home program before moving to Atlanta when I got married. I was a Parent Counselor for a child care resource and referral agency and later worked at my church before choosing to become a stay-at-home mom a few months after my daughter was born. I now live in Asheville.
I enjoy a variety of activities: hiking, yoga, sports, amusement parks, kayaking, reading, baking, one-on-one chats, playing Mario video games, and exploring used book stores. I'm active on social media and love discussing my latest reads and adventures.
A Few of My Favorites
Color – blue
Sweet treat – dark chocolate
Animal – cat
Authors – Jane Austen, Fredrik Backman, Emma St. Clair, Bob Goff, Emily Henry
Movie – When Harry Met Sally
Flower – Peony
Soda – Pibb Xtra
Books – At Home in Mitford, Bird by Bird, Book Lovers, Finish, Pride & Prejudice
Vacation spot – the beach
Accessory – watch