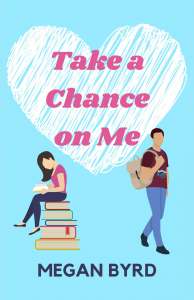 Welcome to the page of info and extras for Take a Chance on Me! If you're interested in purchasing the book, you can do so here. Otherwise, read about actual locations that inspired places in the book, take a quiz to find out which Supper Club Member you are, download recipes from the book and read a bonus scene.
Take A Chance On Me is a wonderfully written story with delightful characters that you can identify with and cheer for. The strong sense of place made me feel like I was right there, walking the streets, in the bookstore, on the beach. ~ Annette, Amazon review
Great to read a book where the hero is such a genuinely nice guy even if a little cautious. The heroine knows her heart and works to overcome her fear of repeating past mistakes. With a few quirky characters, a delectable sounding chocolate shop and a few settings I'd love to visit in real life, Take A Chance on Me definitely puts the "sweet" in Sweet Romance. ~Homeschool Mama, Amazon review
Take a Chance on Me is a cute (clean!) romance story that gave me all the Hallmark movie feels! I want to be best friends with Rachel (main character) and eat all the chocolate from Little Shop of Sugar! ~Heather, Amazon review
Book Inspiration
I set Take a Chance on Me in Asheville because it's where I live. I used real locations as inspiration for my made up businesses. Page Turner Books was an amalgamation of two local stores, Malaprop's and Battery Park Book Exchange & Champagne Bar. Little Shop of Sugar was inspired by The Chocolate Fetish, my favorite truffle store in the city. The N.C. Arboretum is real, and I used my visits to Winter Lights for the details. Haywood Street Market isn't real (I actually modeled it off of a combination of Krog Street Market and Ponce City Market in Atlanta, GA where I used to live), but there is The S&W Market. Pack Library is the county library in downtown Asheville. Wolfe Ridge Park doesn't exist, but Asheville has several great parks that I thought about when creating my fictional park.
Which Supper Club Member are You?
Did you enjoy reading about Louise's supper club? Would you like to see whose personality you most align with? Find out whether you're Rachel, Don, Nora, Reggie, or Louise by clicking the button below!
Recipes from the Book
Speaking of Supper Club, did all that talk of food make you hungry? Well, I have good news. You can get a few of those recipes right here. Have a hankering for Knock-You-Naked Brownies? You're in luck. Want some Knock-Your-Socks-Off Chocolate Chip Cookies? I've got you covered. Need Rachel's grandmother's famous lasagna? No need to look any further. Simply click the button below and you're all set. Happy baking (or cooking)!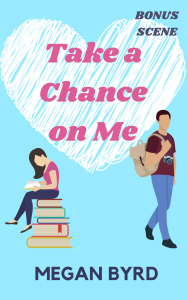 I wrote a special bonus scene from Tom's point of view that takes place at Jeff & Lisa's wedding.
If you choose Take a Chance on Me for your Book Club read, fill out the contact form to receive discussion questions for your book club meeting.