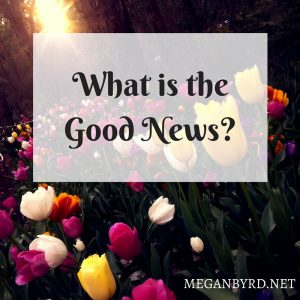 Easter has come and Jesus has been raised from the dead!
Now what?
What impact should Christ's death and resurrection have in our lives? To truly understand the purpose of Jesus' crucifixion perhaps it is best to start at the beginning of the story.
God created the world. He created man in his image – beings to have a relationship with, to give and receive love. Man was in close relationship with God, enjoying his presence every day. Man began to have doubts about God's goodness and trustworthiness and chose to rebel against God and live in the way that seemed best to him. This rebellion against God, also known as sin, caused people to lose their intimate relationship with God and be thrust into a world with hurt, suffering, pain, and death.
God continued to reach out to man to offer the opportunity for a close relationship with himself again, even creating a covenant (a promise) with a man named Abraham and creating a nation set apart to enjoy the love, guidance, and protection of God. They, too, eventually chose to go their own way and reject God's love.
Man could not overcome the barrier of sin in his own power, with his own good works. So God came to earth himself as a man, Jesus, who showed us how to live a life of love in connection with God, the life we were created for and called to live. Jesus sacrificed his perfect life through death on the cross to close the gap caused by sin that separated man from God. God raised Jesus from the dead demonstrating his power over death and offering man again the choice of an unbroken relationship with himself.
Through Christ's death and resurrection, we can receive forgiveness for our sins (our own rebellion against God) and eternal life in heaven. By accepting the free gift of salvation Christ's death offers us, we can return to a close relationship with God as his loved children. Jesus did the work for us. All we have to do is accept the gift of freedom in Christ. That is good news, indeed!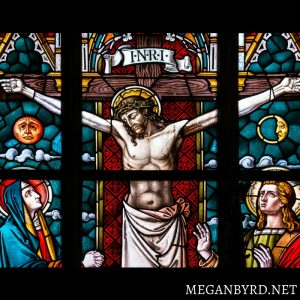 While I was thinking about this message, some of the lyrics from Man of Sorrows by Hillsong kept playing in my head.
Now my debt is paid
It is paid in full   
By the precious blood 
That my Jesus spilled
Now the curse of sin 
Has no hold on me 
Who the Son sets free   
Oh is free indeed!