A few days ago I was having a conversation with a friend. She asked me where I considered "home" to be. It was something I have really had to think about. I have a husband and kids and so our house is obviously considered my home. But when someone asks me where I'm from or where my home town is, I really don't have a solid answer for them.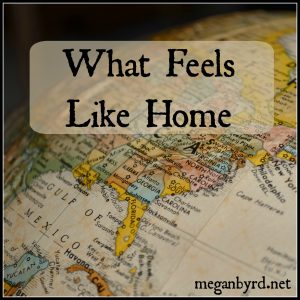 I moved around a few times growing up. Perhaps I might consider where I graduated high school to be my home town, but I've only been back there a handful of times since I left for college because my parents moved away the summer after I graduated high school.
I only lived in the area where I was born for my first three years of life and have no memories of it. I am "from" Oregon, but my many memories of it are the result of our summer visits to grandparents and extended family. It didn't really feel like I was going home, so to speak.
After thinking about it for some time, I decided that right now Boise, Idaho feels like "home" to me. No, I have never lived there. I've only visited for a week or two at a time about once a year. So how can a place I've never had listed on my driver's license feel like home? It's where my parents and brother live.
Whenever I am under the roof of my parent's house (wherever that may be), it stirs up joy and peace inside me. I know that the likelihood of card games and teasing is high and gets me excited. The familiarity with one another and mountain of shared history and inside jokes is so comforting and inviting. I don't have to pretend to have it all together or be politically correct. I can just be me and know that I will find love and acceptance no matter what. Isn't that really what home should feel like?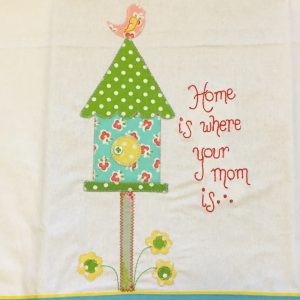 I hope that as my children grow, our home is the same place for them. I hope that they will always feel loved and accepted and delighted in as they grow into the people they were created to be. I hope they will want to visit often when they are grown, that they will anticipate family reunions with joy. I hope that for them, they will also equate home with peace and love and joy. I hope that they, too, feel that home, wherever that may be geographically, is always the best place to be.