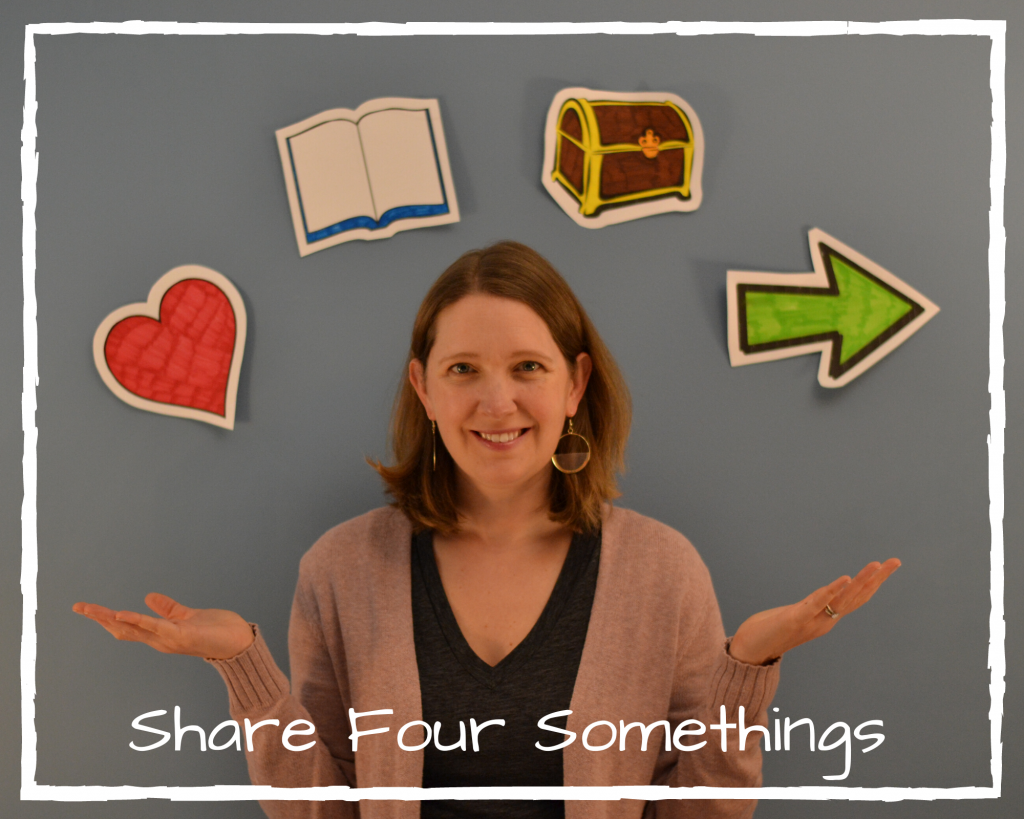 It's almost December and one of my favorite times of year. I love it so much more now that I have kids. I love their excitement. I love all of the fun activities we do together. I love anticipating their joy when they open their gifts (especially this year!). I don't love the colder weather, but if it snows enough for us to do a little sledding and make a snowman (maybe have a snowball fight) then it's worth it. But, before we get to December, we have to wrap up November. Keep reading to find out a few of the month's highlights and also consider sharing your own by participating in Share Four Somethings over on my friend's website, HeatherGerwing.com.
Something Loved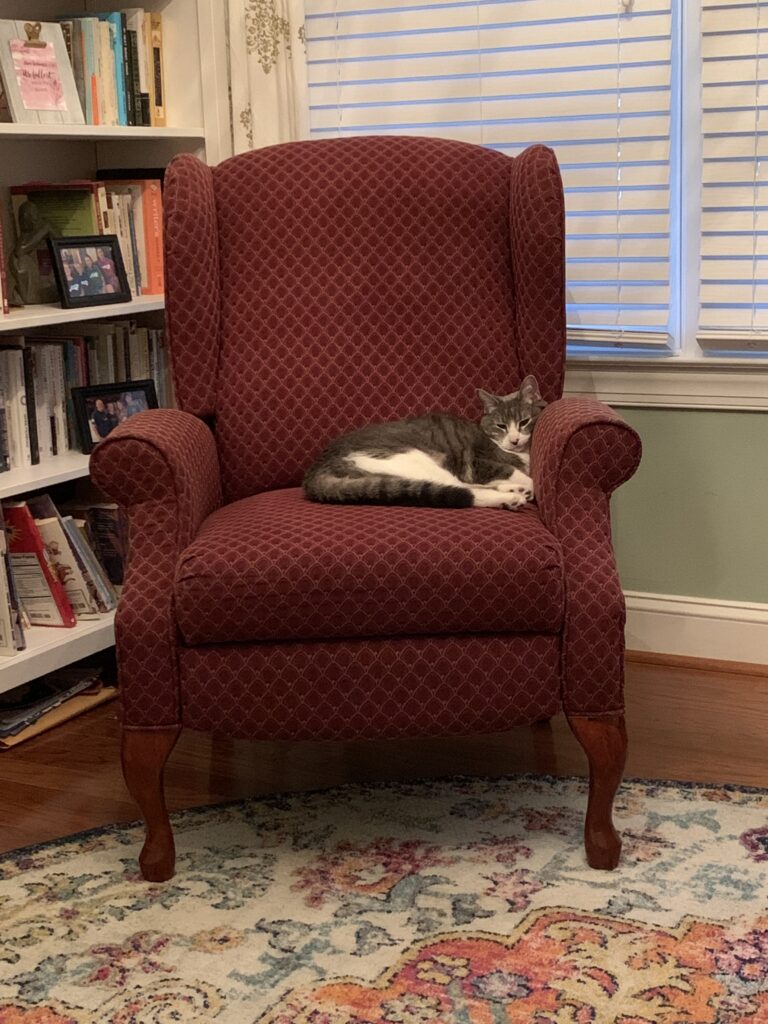 When we moved into our house two years ago, we decided the too-small dining room would become a library instead. For awhile I've envisioned adding two reclining wingback chairs to the chair-and-a-half currently in there. On one of my trips to Goodwill, I found a pair, but one was in bad shape. I considered getting just the one, but ultimately decided not to. I thought about the chair throughout the next week and mentally kicked myself for not getting it. Exactly a week later, I decided to go back to the store and, if it was still there, get it. Not only was it still there, but they'd knocked twenty dollars off the price making it, unbelievably, only fifteen dollars. I snatched it up, took it home, and my cat has fallen in love with it. Also, it looks great. One down, one to go!
Have you discovered any awesome finds at thrift or consignment stores? I'd love to hear about it.
Something Read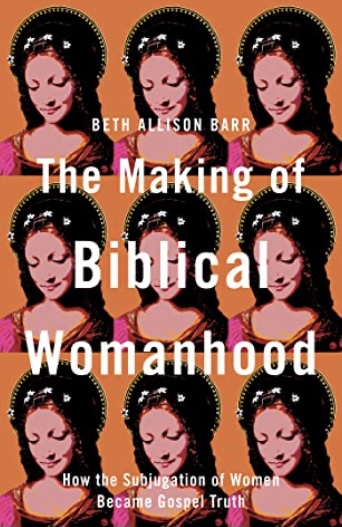 There's been a lot of buzz about Beth Allison Barr's The Making of Biblical Womanhood: How the Subjugation of Women Became Gospel Truth and it's been on my shelf for about six months. I had to get through my designated TBR stack first, which I did, and then picked this one up. I appreciate this book so much. I've struggled for awhile about some denominations not allowing women to preach or lead in the church and didn't feel like it was something God would condone. This book, written by a historian, provided valuable information about the history of church movements, how the Reformation changed women's roles, and the influence of culture and society on various Bible translations through the years. I highly recommend this book to anyone who wants to know more about church history and have wondered why it was okay for Deborah to lead and Mary Magdalene to preach in the Bible and why a few cherry-picked verses have been used to subjugate women.
Share one of your five-star book recommendations with me in the comments.
Something Treasured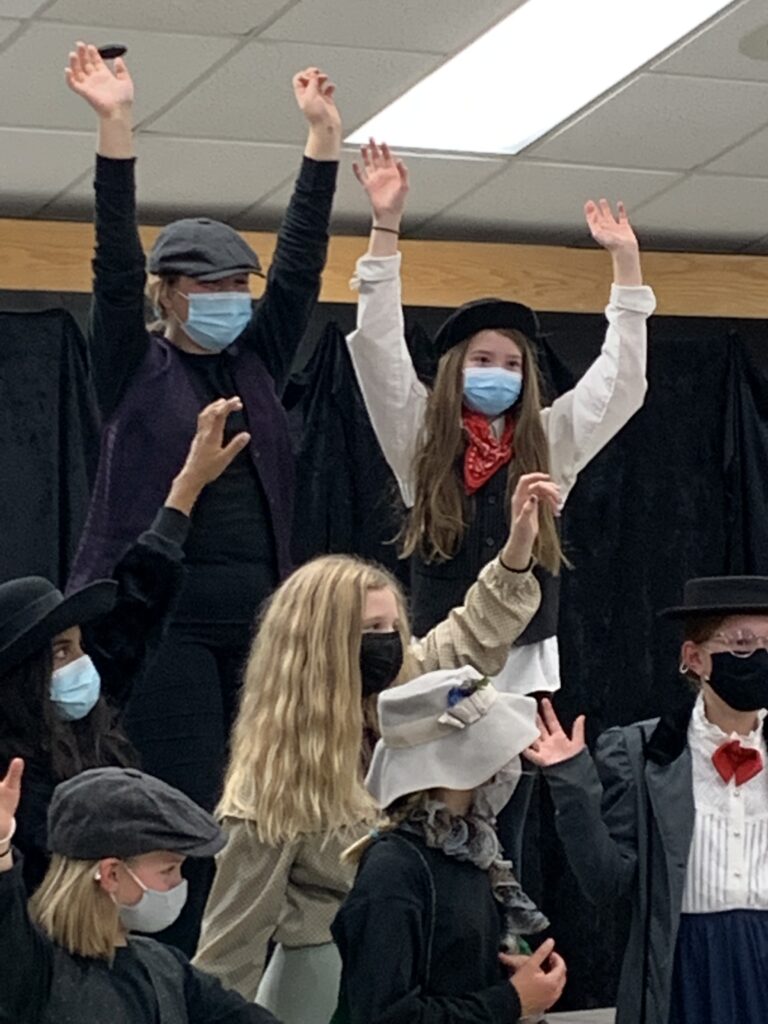 This month my daughter had three separate performances: a children's reading theater at church, a dancing/acting/singing class, and a musical production of Mary Poppins (she played Bert the chimney sweep). I am so glad that she's found something she loves doing and has been able to make friends in our new city because of it. I enjoy hearing her singing songs from whatever performance she's preparing for around the house. I now have a sure-fire way of remembering how to spell Supercalifrigilisticexpialidocious thanks to the song I heard numerous times this fall. I treasure this opportunity to watch my children flourish in their passions.
Do you also have a musical/theater kid? Did they also love all of the performances during the Macy's Thanksgiving Day Parade?
Something Ahead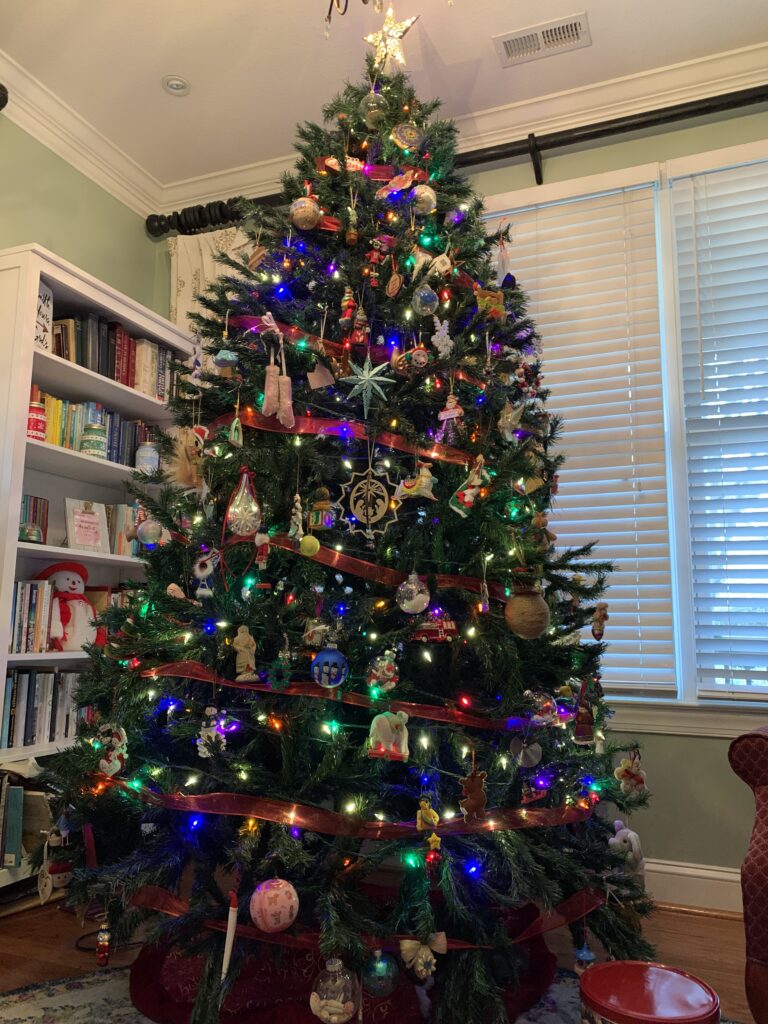 We're coming up on December which means all of the Christmas things are ahead. We have Winter Lights at the N.C. Arboretum next Friday, a visit to the Biltmore if we so choose (or I choose if I don't get any takers from my family), all of our favorite Christmas movies, Christmas-themed books, decorating gingerbread houses, holiday songs, baking cookies, and a holiday-themed chorus performance at my daughter's school. It's so much fun and I can't wait to experience it all.
What's your favorite thing about the holidays?