It's the fourth Saturday of the month which means it's time to share a few of my favorite things from the past month. It really snuck up on me this month. I've spent at least some part of every day working on my very first novel! You'll hear more about that later. My parents were in for the last week of October and the first week of November and we had a blast together hiking, eating, and hanging out. Read on for a few highlights from November.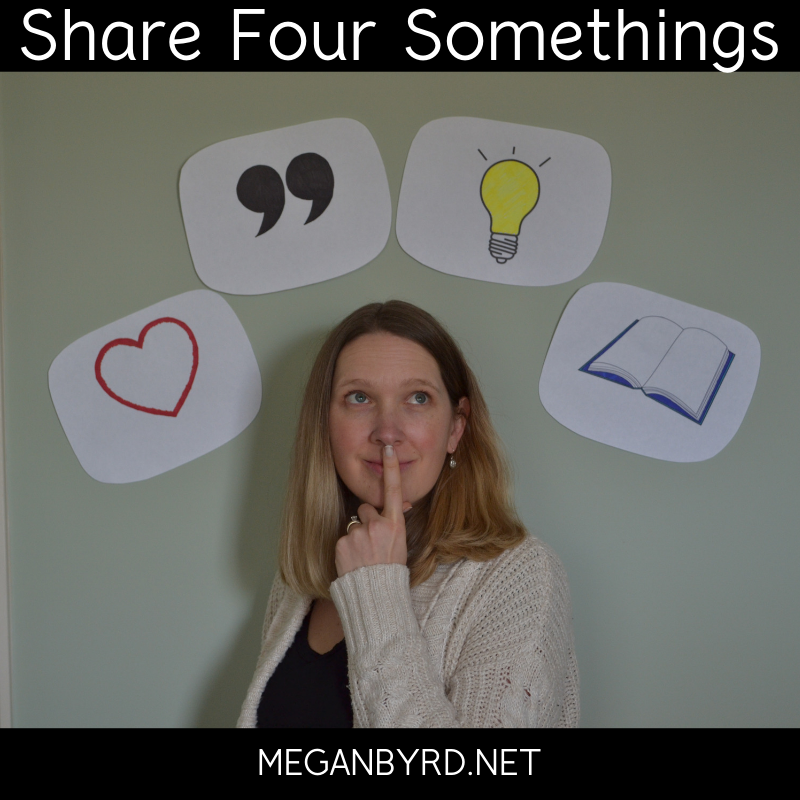 Something Loved
My parents made sure to visit long enough so that we could all go experience "Biltmore at Christmas." We got up early and headed over to the Estate to feast our eyes on all 62 hand-decorated trees inside the house. They were all beautiful and unique in their own way. Our tour led us through a different section of the house than our September tour which made me curious. The guide said one section of the house is in direct sun and gets too hot in the summer to open for tours so they close it off until late fall.
Last time we were there, we missed seeing Napolean's chess set in the library so we made sure to find it this time. I saw a beautiful ornament on one of the trees and hoped it would be for purchase in the Christmas store (it was!). I needed to replace the fourteen-year-old ornament I'd purchased the last time I'd been to the Biltmore at Christmastime as it has seen better days. We walked through the gardens and conservatory, drove over to Antler Hill Village to explore and have a wine tasting. We packed a lot into our time there and thoroughly enjoyed it.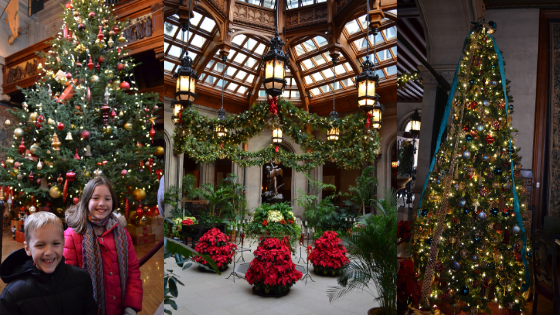 Something Said
My kids like to quote commercials and, now that we're in Asheville and it's the holiday season, we get to see a lot of Biltmore ads. One of them talks about all that you can experience "at the Biltmore." For a while, my kids started tacking it on to most of their sentences (said in a very posh accent, of course).
"Let's eat ice cream. At the Biltmore."
"Can I have chicken tenders for dinner? At the Biltmore."
"Where are my shoes?" "At the Biltmore."
Something Learned
I learned multiple things but I will share two. The first is that baby teeth are also called deciduous teeth.
The other is that I discovered that I enjoy writing fiction. I have been participating in NaNoWriMo (National Novel Writing Month) which takes place each November. I have written mostly non-fiction my adult life but this summer I started participating in a creative writing group at my local library. I thought it might be a fun, new challenge and be a welcome break from the non-fiction book I've been working on most of the year. The overall goal is to write 50,000 words in November. I hit that goal on the 20th but my book still has a ways to go to be completed. I'm continuing to write and hope that I'll have the first draft finished on the 30th. Only time will tell, but this experience has been so much more delightful than I had anticipated. The online writing community is amazing – supportive, encouraging, and funny. I am so glad that I decided to try it.
Something Read
I have had to do a decent amount of research for the book I'm writing. My Google search history would look quite bizarre if displayed. I was trying to figure out whether to include a particular book reference but decided I should probably read it first to make sure it fit into what I was looking for. The library happened to have it available so I checked it out and read it. And thoroughly enjoyed it. It's called Ayesha at Last by Uzma Jalaluddin and is a modern take on Pride and Prejudice in a Muslim community. I was quickly and thoroughly engaged in the story, rooting for both Ayesha and Khalid. One of this year's five-star reads for me.
Those are my four somethings for November. I hope you enjoyed them. I would love to hear your highlights from the month! Post them below or feel free to add your own post over at HeatherGerwing.com!