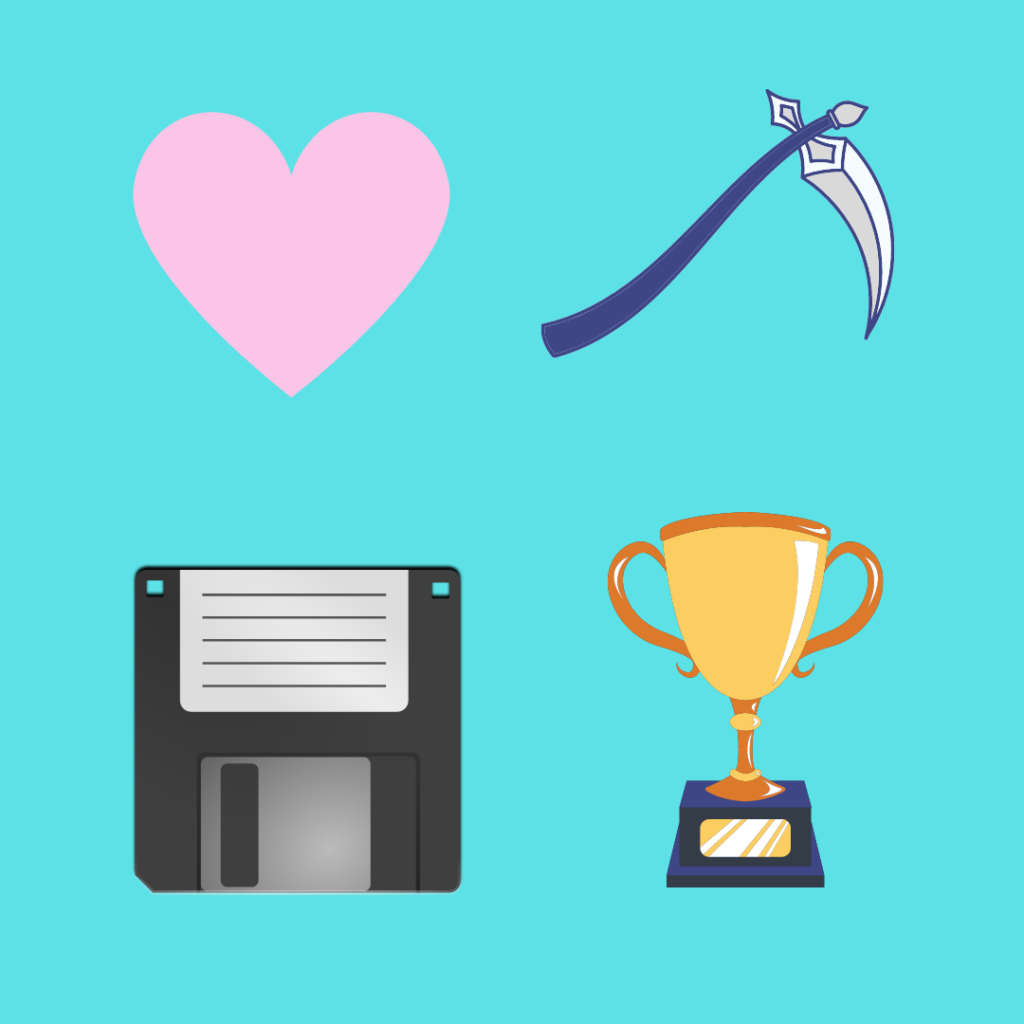 May has been a busy month full of ups and downs. My car battery died in carline one day and I had to get a jump from another parent. It died again when I was supposed to hang out with a friend, so I got it replaced and it has worked perfectly since. I got the house cleaned as a Mother's Day present and then hosted five family members (and occasionally my in-laws) for a week and a half while we celebrated a variety of events including my daughter's final musical theater performance in her after-school program. I showed off Asheville, taking family to the Biltmore, Mt. Mitchell, Craggy Gardens, downtown, Triple Falls, Hooker Falls, Looking Glass Falls, the Green River Cove Trail, Rainbow Falls, Southern Highland Craft Guild Folk Art Center, and River Arts District. The kids took their EOG tests, and we said goodbye to our cat of fifteen years, Maui. After all of that, I'm very much looking forward to the end of school and our family going on vacation next month. We all need it!
Now it's time to get to the monthly prompts. Keep reading to see what else we packed into the month. You can read other's Somethings or add your own over at HeatherGerwing.com.
Something Loved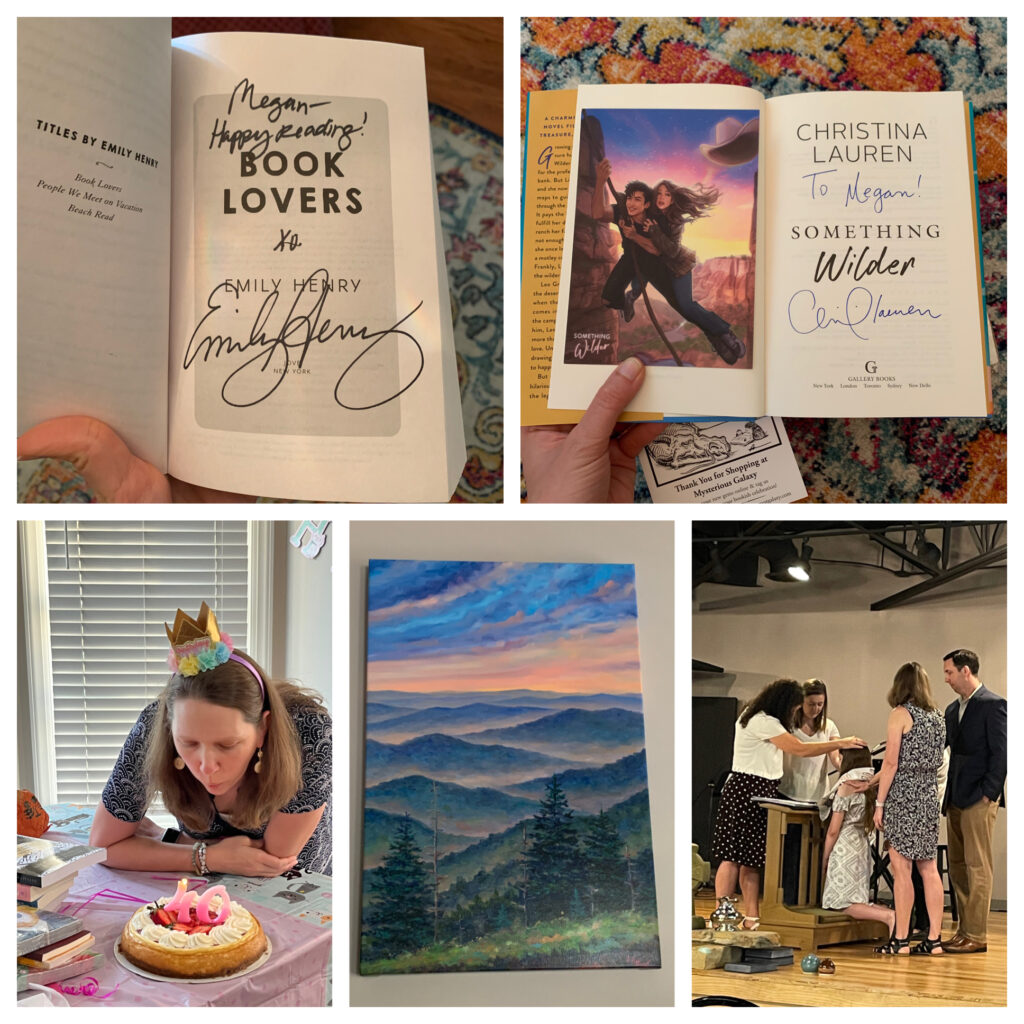 There was so much to love about this month. I received two books signed by favorite authors (birthday gifts to myself). I turned 40 (!) with family in town and celebrated with sushi and a delicious strawberry cheesecake from 3 Eggs Cakery. I selected a picture from my favorite local artist Jeff Pittman as a birthday present and saw my daughter get baptized and join the church. A lot of great things happened this month.
What's something you've loved about this month?
Something Gleaned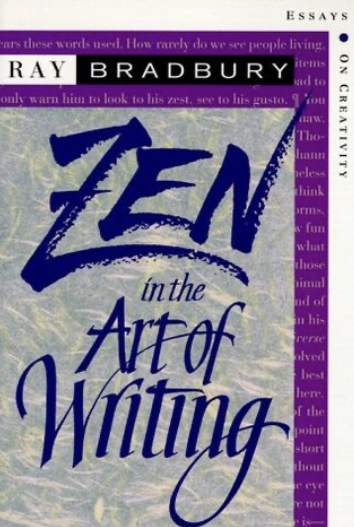 I'm trying to read books whose title starts with each letter of the alphabet. It's one of my 2022 reading challenges. I had a few options for Z because there are several books about Zen. Ray Bradbury's Zen in the Art of Writing was my choice. I knew nothing about him other than he wrote Fahrenheit 451. It turns out he's written tons of essays and this book was a collection of them about creativity. It was educational and encouraging. Below, I will share a few quotes.
What is the greatest reward a writer can have? Isn't it that day when someone rushes up to you, his face bursting with honesty, his eyes afire with admiration and cries, "That new story of yours was fine, really wonderful!" Then and only then is writing worthwhile.

Quantity gives experience. From experience alone can quality come.

How does one get lost? Through incorrect aims, as I have said. Through wanting literary fame too quickly. From wanting money too soon. If only we could remember, fame and money are gifts given us only after we have gifted the world with our best, our lonely, our individual truths.
Something Saved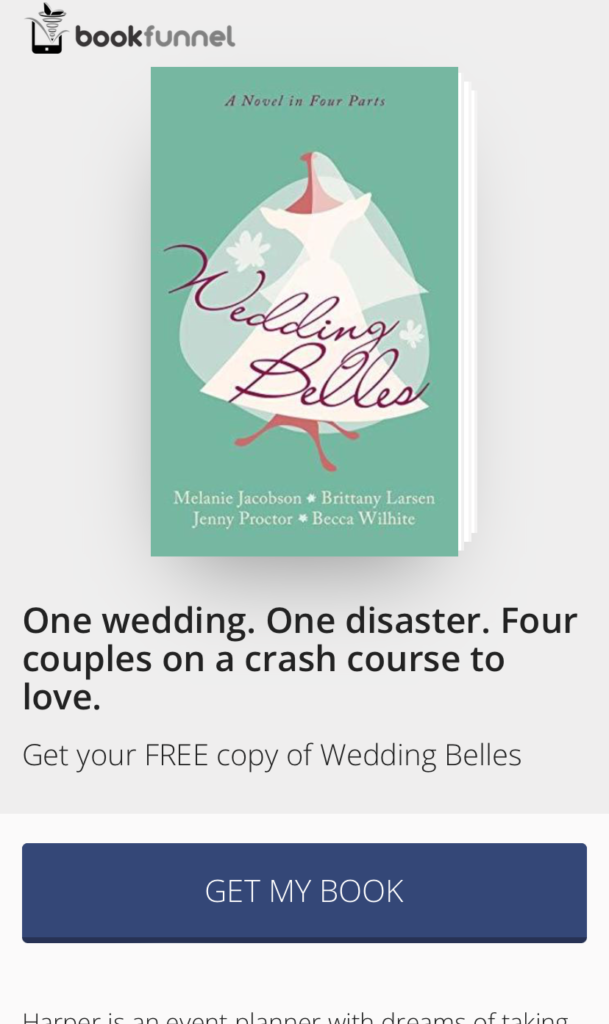 This is a fun new category about something I've saved on my phone via screenshot. I use this feature all the time. This month I'm working on getting my novella out into the world and have been studying how other people have done it for best practices. I've taken photos of BookFunnel promotions (my chosen book distribution method), and e-book front and back matter formatting. Having the photos on my phone makes for easy reference. Hopefully, next month I can put "published novella" into Something Achieved.
Something Achieved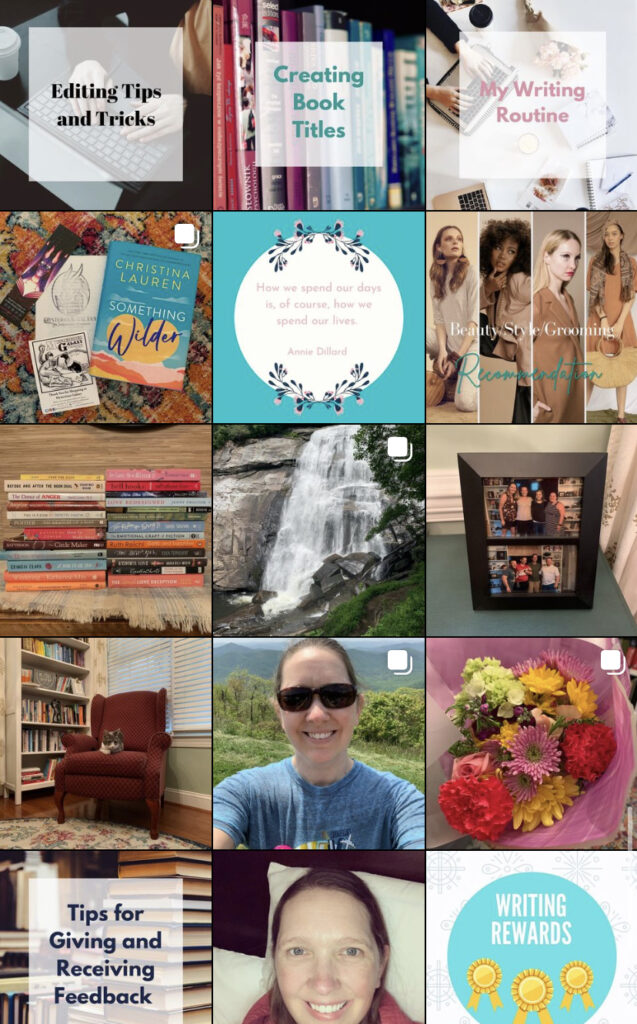 I struggled for a bit with this category. This month was unusual in that my routine was interrupted while we had visitors. Pleasantly interrupted, of course. However, I wanted to post on Instagram every day this month and have succeeded in that, thanks to a lot of planning and prep. I created content on Canva and then drafted and scheduled posts using Buffer so that I didn't have to think about it while my family was in town. I did post some about our adventures, but that was bonus content.
What's something you achieved this month?