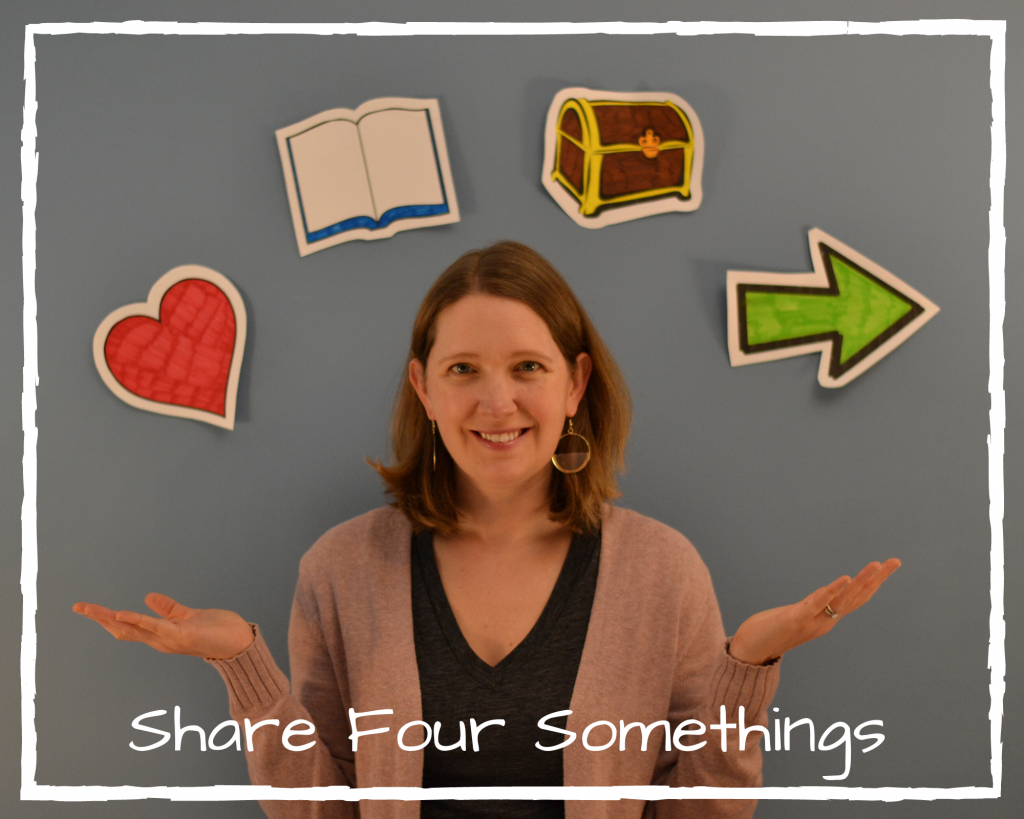 It's been the month of Megan, what with containing both Mother's Day and my birthday. My family always does a wonderful job of making me feel special. This month we couldn't really go out and celebrate, but we still were able to enjoy the days. Below are some highlights that I'd like to share with you. If this is your first time to my blog and you'd like to read my previous Share Four Somethings, click the appropriate link: January, February, March, April. To read other's May highlights, check out the link-up over at HeatherGerwing.com.
Something Loved
By now, you've probably figured out that I'm a big reader. There's nearly always at least one book in progress, often more than one. For instance, as I'm typing this there are currently six books in process. Two are devotionals which means I won't be finished with them until December, but the rest are regular reads. All of this lead up is to say how much I love my kindle. I upgraded to a paperwhite a few years ago and love the backlit screen. My husband got me a beautiful case that I still love. I like that it's small, can easily be slipped into my purse, and has multiple books for me to choose from depending on my mood. It's especially great for travel when I don't want to weigh down my suitcase with TBRs (to-be-reads). If you're someone who always enjoys having a book with them, but for some reason don't already have an e-reader, I highly recommend the Kindle Paperwhite. You can even highlight, bookmark, take notes, and email them to yourself!
Something Read
The title of the book intrigued me and it was also recommended by Jen Hatmaker so I decided to check out You're a Miracle (and a Pain in the Ass) by Mike McHargue. I haven't listened to either of his podcasts but I'm sure they're interesting and thought-provoking. In the book, Mike talks about his issues and the things he learned about our bodies, brains, and emotions that helped him (and can help us) to grow, change, and develop healthier habits for coping with various stresses. I thought about reactions that I've had to certain stressors and what might be behind the oversized responses. I'm not the best at expressing and dealing with my emotions, but the book persuaded me of the benefits of allowing myself to feel them rather than trying to hide or stuff them.
Something Treasured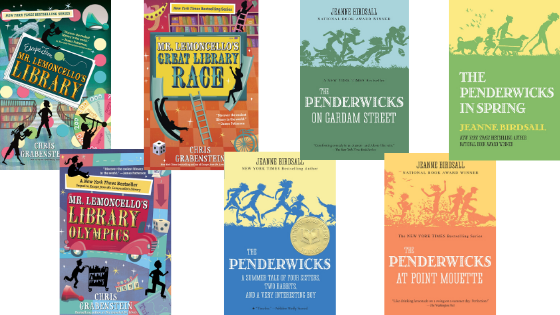 Since we started schooling at home, I decided that the kids and I would read a book I bought and thought we'd all enjoy. It was Escape from Mr. Lemoncello's Library and we all thoroughly enjoyed it that the kids asked to read the next one in the series. We managed to find books two and three as e-books from the library. When we were through with those, I picked another unread book from our shelves, The Penderwicks, and we zoomed through it and the next three. We are currently on the fifth and final book of the series (thankfully they've been available as e-books from our library). I don't know if we'll keep this up indefinitely, but I'm thoroughly enjoying this literary journey with my kids.
Something Ahead
The biggest thing I'm anticipating in the near future is the end of school! My kids' last day is June 3rd and I may be more ready for school to be over than they are. Yes, school has provided some structure to our days, but I'll enjoy not having to supervise my first grader or turn over my room and computer for Zoom calls. Our days may not feel much different physically, but I think my mental load will be lighter.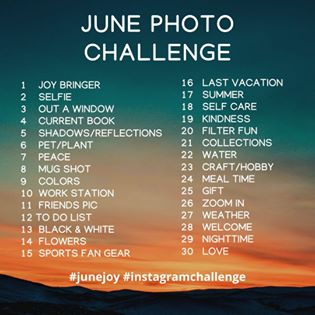 I'm also participating in an Instagram photo challenge with some friends in June. The goal is to post a photo every day based on the theme. Follow along with me @mbyrd24.
*****
Another unusual month of life. And a very book-heavy themed post. I'm glad that I can still find some things to celebrate. What was something good from your May experience? Do you have something to look forward to in June or are you in limbo for making plans like most others? Do you have any book recommendations for elementary-aged kids that adults would also enjoy?