We have reached the end of March which means it's time once again to share my experiences of the month through four categories: something loved, something said, something learned, and something read. This prompt is part of a blog link up with other writers. You can check out the original post at HeatherGerwing.com and add your own four somethings!
March has 5 Saturdays this year and I didn't realize the link up is on the 4th Saturday, so this is a few days late but I'm going with "better late than never." Scroll down to check out mine!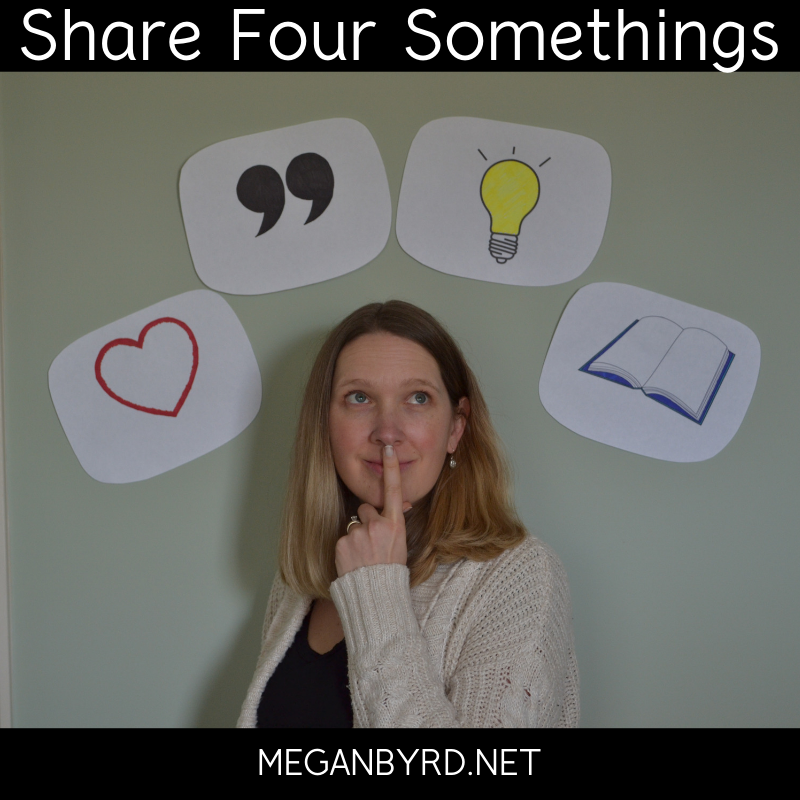 Something Loved
This month I finished up the Harry Potter series with my daughter Kaitlyn. We managed to get all seven books read in two months! Kaitlyn also plowed through the unofficial eighth book, The Cursed Child, because she wanted to know more about what happened to Harry. I thoroughly enjoyed the series. It was very engaging, suspenseful, and entertaining. I see why so many people have loved it!
Something Said
"In Seeing White, we set out to turn the lens. To look at racism not mainly through the experience of people on the receiving end, as we journalists usually do, but by examining those of us whose ancestors built this contraption, this white supremacist dream. Those of us conditioned not to see whiteness, even as we accept its advantages as our birthright. We set out to get better at seeing the water we're all swimming in. And maybe we have. If you're like me, you've still got much, much to learn. But also if you're like me, you know enough now. Enough that there's no longer any excuse."
This was the closing statement by John Biewen of the last of fourteen episodes called Seeing White on the Scene on Radio podcast. It was a very educational and eye opening series about where race and the idea of "white" came from, the systems that were set up to promote whiteness, and the ways it has impacted people of color in the United States. It takes a real look at how our country was established including slavery and the taking of land from Native Americans. It also asks us to talk about what it means to be white and the advantages being white has provided and continues to provide. I would highly recommend it to anyone interested in learning more about the history of race and racism in America.
Something Learned
Our washing machine started leaking and I called to get it repaired. I first tried some potential quick fixes which, unfortunately, didn't work. When the repair technician came out, he remedied the issue very quickly. Through this process, I learned a lot more about my washing machine and how it works. I now know where all of the filters are as well as the fact that you can quickly remove the top of the machine by removing two screws. I was able to see the inside of the machine and the various hoses and parts it holds. If it leaks again, I will have more knowledge to try to remedy the issue myself before needing to call a professional. Not necessarily knowledge I wanted to have, obviously, but useful nonetheless.
Something Read
One of my favorite books read this month was Gift from the Sea by Anne Morrow Lindbergh. The author compares seashells with seasons of life and uses the experience of vacations at the beach to help remind us of more natural and beneficial life rhythms that we tend to forget in normal life. The book itself was very engaging and thought-provoking. Published in 1955, its content is still quite relevant for American women today. When I learned that it was her oldest son that was the infamous Lindbergh baby who was kidnapped in 1932 I was intrigued. I looked her up on Wikipedia and learned a lot more about her highly public and interesting life.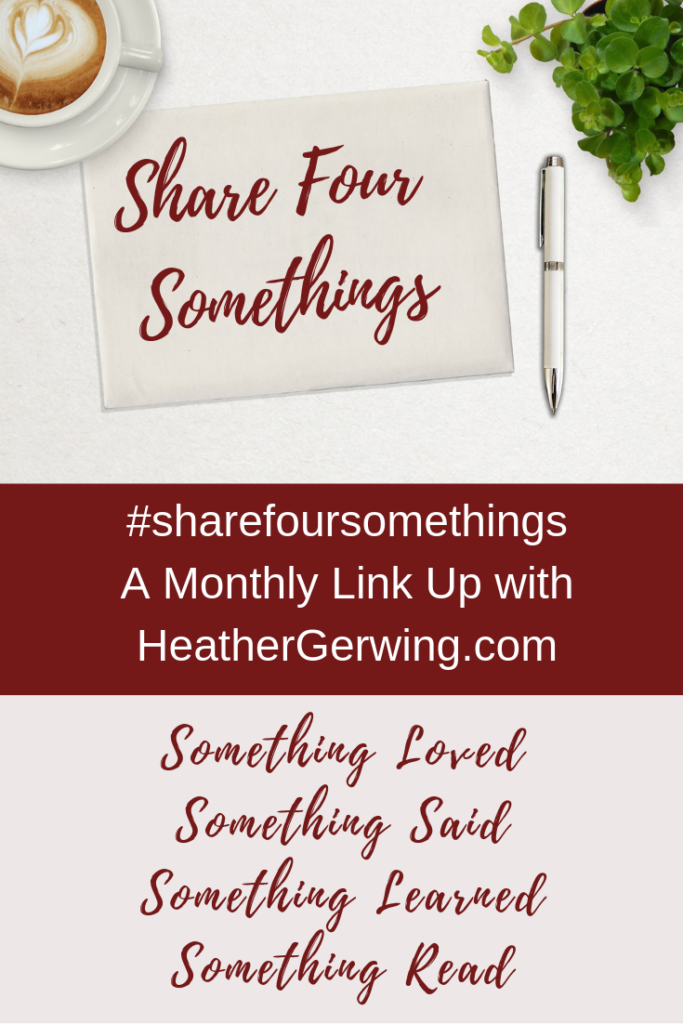 Those are my Four Somethings for March. Click on the link to see January or February. I would love to hear about your highlights for the month. Comment and share them with me!