July has been a really weird month for me. We returned from a month in Boise and then spent the first two weeks packing things we'd need while we were homeless, trying to squeeze in as much Atlanta fun as we could, saying goodbye to friends, and then heading up to North Carolina. the next two weeks were spent with our family apart most of the time. Adam started his new job and had to be in Asheville weekdays. I joined him some to learn the area and then we spent weekends with the kids and in-laws until we closed on our house two days ago. So a very irregular month. But I'm wrapping it up with some consistency that is the monthly Share Four Somethings where I talk about something loved, something said, something learned, and something read. Enjoy!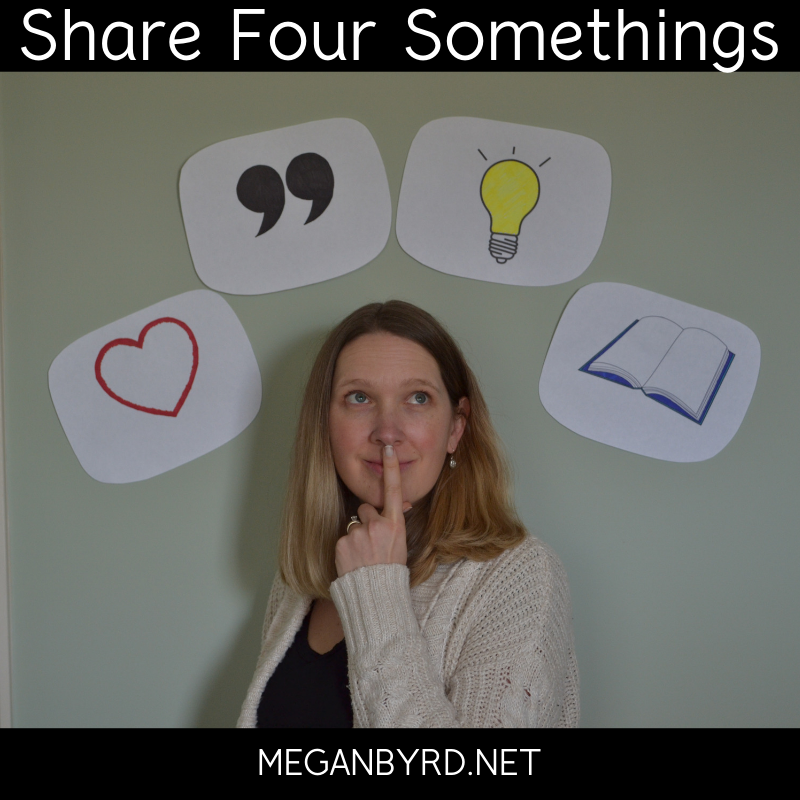 Something Loved
I loved getting to spend time with some of my favorite people our last two weeks in Atlanta. I hated the reason behind it but we all ignored that and did our best to enjoy the experiences and visit some of our favorite places. We went to Six Flags with friends, dinners at homes and restaurants, and pool playdates. I'm so grateful for all of the connections we made in our 13 years in Georgia.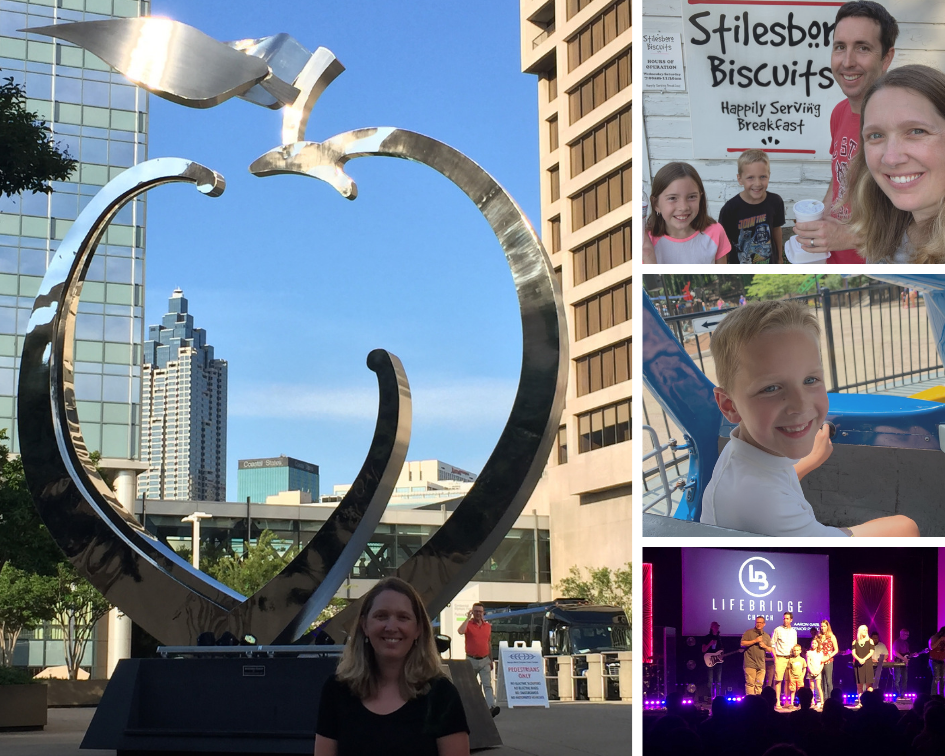 Something Said
While traversing the four-and-a-half hours to my in-laws' house in NC the day after our house was packed up I needed something to help pass the time. The kids were watching movies in the back. The cat was situated between them voicing her displeasure at being forced to endure a long drive in a crate. I remembered that I was behind on episodes of my favorite podcast (Woven) so I used the drive to catch myself up. The quote below came from episode 57 which interviewed a favorite author of mine, Courtney Ellis, about her most recent book Almost Holy Mama. The quote itself is from Woven co-hosts Rebecca Cochran and Rebecca Peet, respectively.
I think we have this misconception that if we complain or acknowledge that [parenting] is hard that we're not grateful…Those things can both be true at the same time…I think culturally, too, it's like sort of this thing where 'Some people can't have babies' and then we're not honest about our struggles because we think people are going to judge us or think that we're not grateful.
We tend to rank suffering. Someone can hear this and be like, 'Well, I'm not suffering. I didn't sleep at all last night and I haven't slept in like three months but I'm not suffering because I didn't lose a baby or my parents didn't just die or I'm not going through cancer treatments or whatever.' And yes, there are more intense seasons of suffering than others but parenting is hard and I think it's hard for people to say they're suffering in parenting because it seems like they're not grateful.
Something Learned
I spent part of my time in Asheville exploring the local bookstores (of course). I found a few really good ones. I also found some I won't be returning to due to poor selection in my preferred genres. The coolest bookstore I visited was Battery Park Book Exchange in the downtown area. It has different sections and levels with seats and tables where you're surrounded by books you can purchase (though they discourage reading something you haven't bought). They even have a cafe and bar if you want something to eat or drink while reading, visiting, or waiting for the live music (on weekends) to start.
Something Read
I've read eight books thus far in July, seven of them fiction. I'm usually more balanced but it's summer and even I like to take a mental break on occasion. If you would like a more regular update of what I read along with reviews, please visit my Instagram page that's just for books.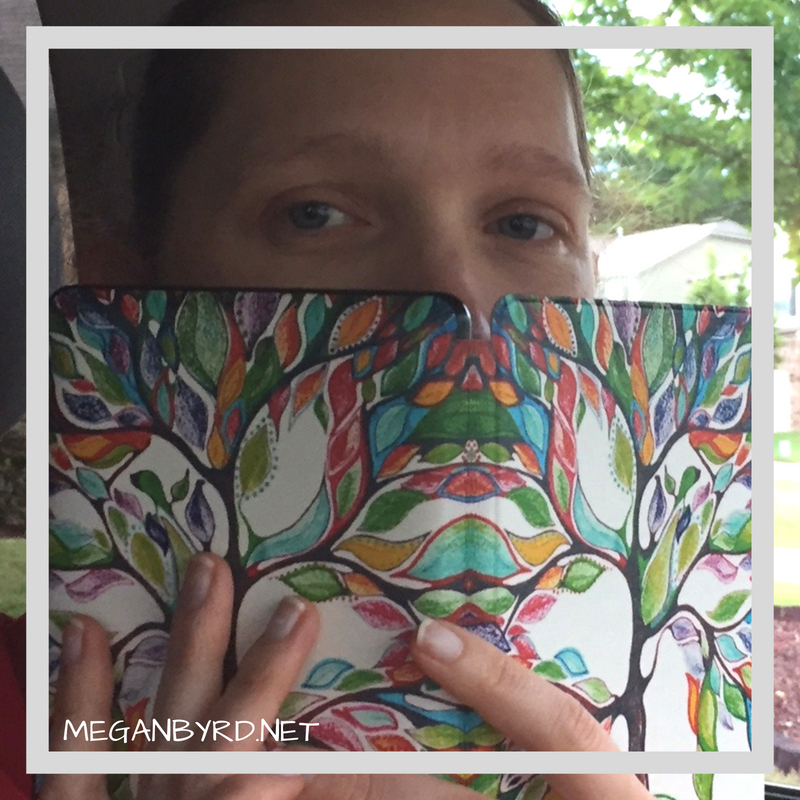 The nonfiction book I read was Traveling Mercies: Some Thoughts on Faith by Anne Lamott. I usually enjoy her thoughts on various subjects. While I didn't love it like I did Bird by Bird, I did enjoy learning about her faith journey and took away a few nuggets that I'll share below.
Traveling mercies: love the journey, God is with you, come home safe and sound.
Again and again I tell God I need help, and God says, "Well, isn't that fabulous? Because I need help too. So you go get that old woman over there some water, and I'll figure out what we're going to do about your stuff."
Courage is fear that has said its prayers.
Those are my four somethings for July. I hope you enjoyed them. I would love to hear your highlights from the month! Post them below or feel free to add your own post over at HeatherGerwing.com!