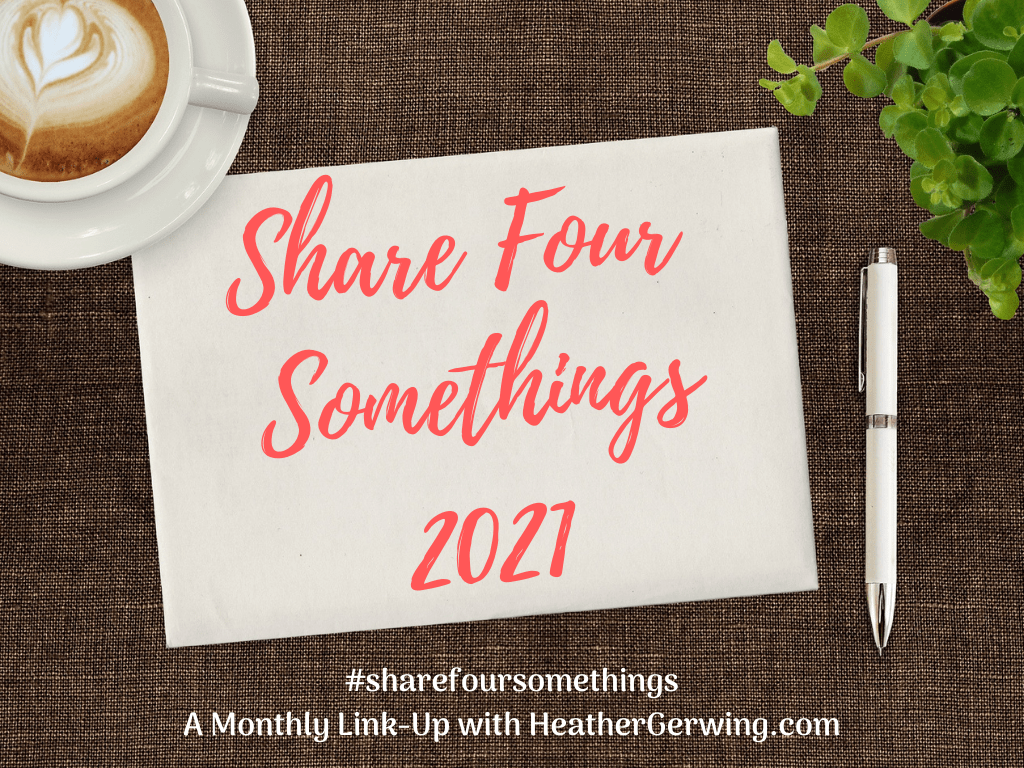 It's a new year! While that obviously didn't fix everything, I'm happy to be in a year with some hope on the horizon. There are vaccines being distributed and eventually everyone who wants one will have it and many of us can feel safer. Perhaps then we can again spend time with family and friends with less worry or obstacles. That's what I'm looking forward to the most. I didn't get to see any of my western U.S. family (which is essentially everyone I'm related to by blood except my kids) in 2020 and am praying for a different outcome in 2021. What are you hoping for this year?
With hope and positivity in mind in this brand new year, I offer four good things from the past month. You can share your own Four Somethings by linking up at HeatherGerwing.org or leaving a comment.
Something Loved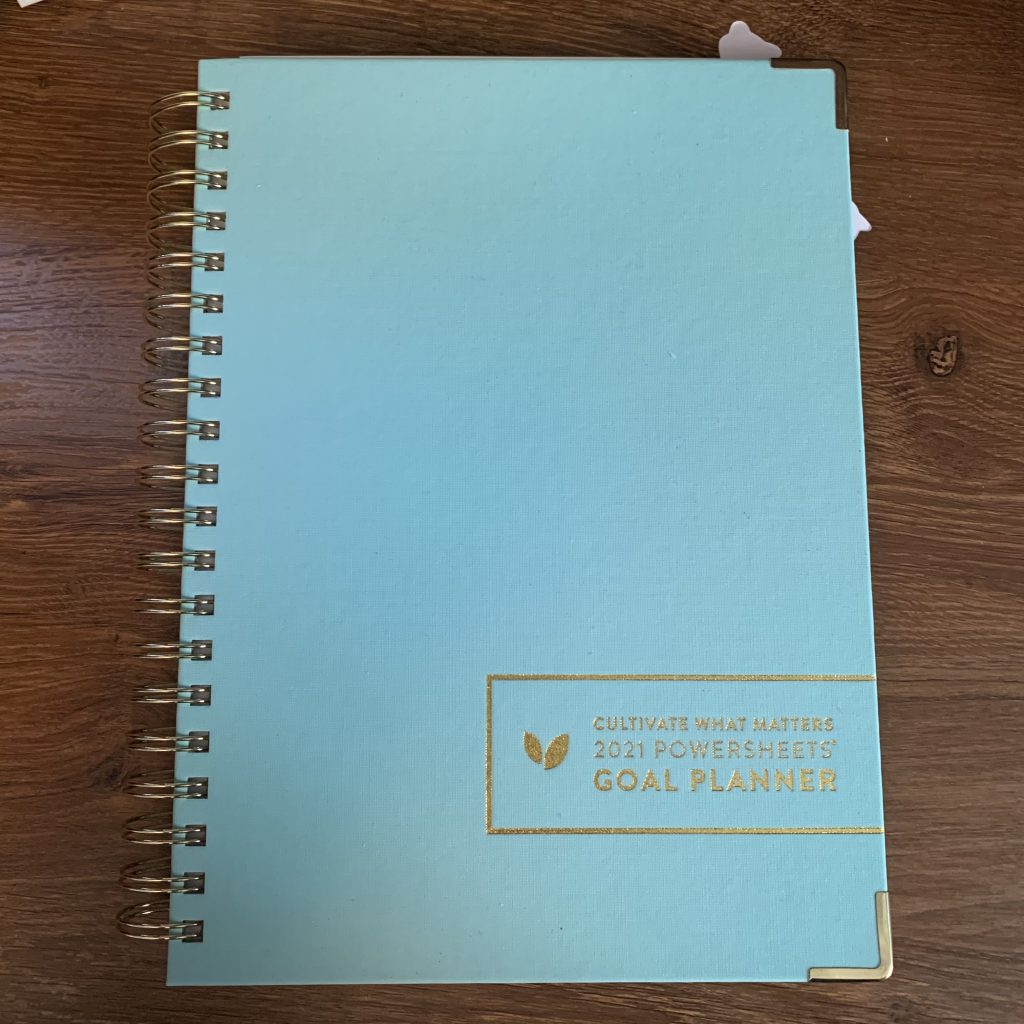 My friend Heather (the same one who hosts this monthly link-up) raved about PowerSheets last year. Being someone who likes to organize my life and track goals, I asked her more questions about this particular planner. Ultimately, I decided to order one and see for myself. The first fifty pages of the planner is all about helping you figure out the goals you want to focus on for the coming year and create monthly action steps to break down the goals into reasonable chunks. I found that part quite helpful.
Each month you fill out a tending list, making monthly, weekly, and daily goals. And there are bars you can fill in as you make progress. Seeing the slow, steady progress has been most fulfilling for me. I must admit that I was a little gung-ho and set out eight initial goals. Realizing it was too much, I've scaled it back to four with plans to work on the others when I finish up the priorities.
I love how it has helped me feel less overwhelmed by assigning a finite amount of work each month. The planner itself is beautiful. I know it's early in the year, but so far I love it.
Something Read
This year this category can be something read or said. I will probably stick with books because I love them so much, but we will see. The poem by Amanda Gorman at the presidential inauguration was quite moving and inspiring, but I'm sure you've already heard it or read it.
This year I'm focusing on reading books on my shelves. I decided to select fifty-two for my first reads and found it quite difficult to narrow it down, which means I should have some excellent recommendations this year. I've already read three fabulous books that I couldn't decide between so bear with me as I rave about these five-star reads. As always, feel free to visit my IG page (@megan.e.byrd) for the full list of books I've read this month.
Year of Yes by Shonda Rhimes was superb. As a fellow creative, I enjoyed hearing some about her writing process. I also appreciated her personal challenge to say yes to things that scared her, which opened her up to so much more joy and life than she'd previously been living. It's a book that will encourage and challenge anyone else who wants to live a bigger, fuller, more authentic life. (Just check out all of the post-its sticking out of the side.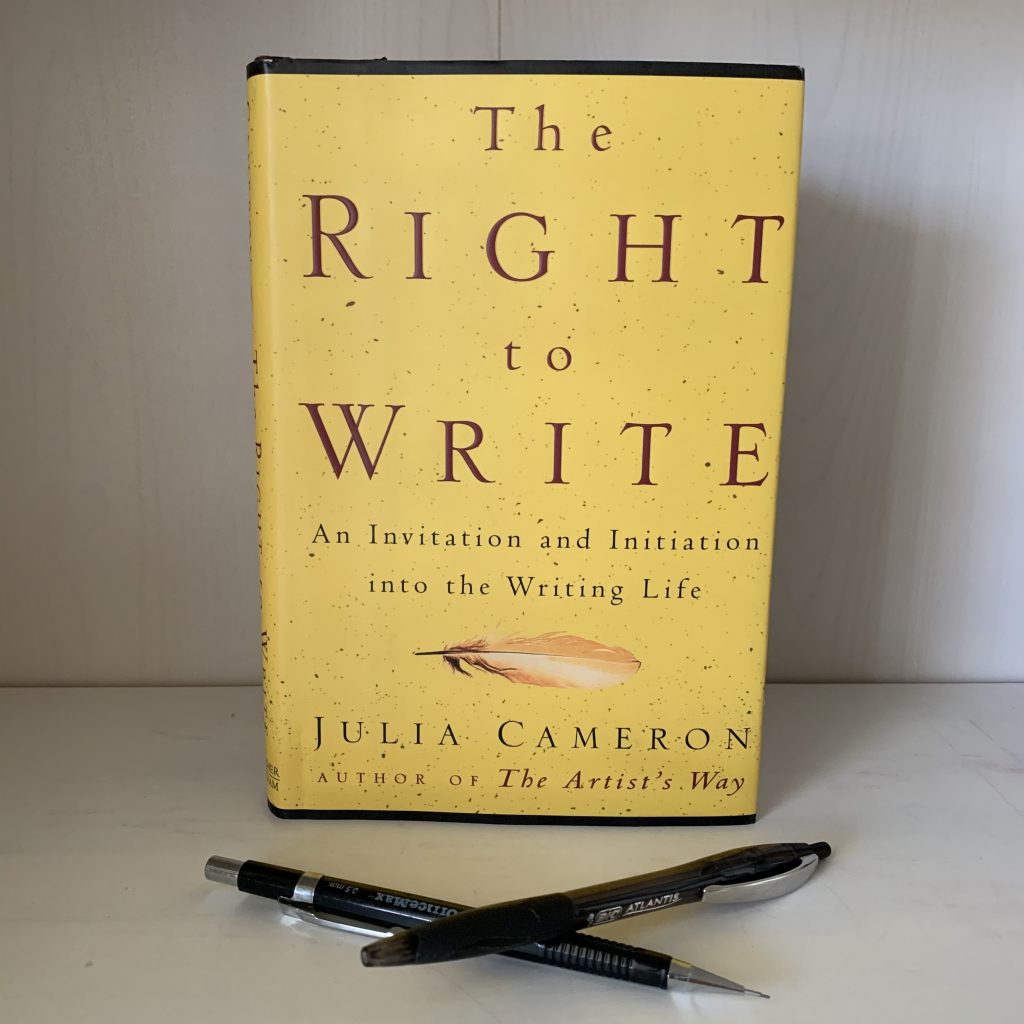 The Right to Write by Julia Cameron was also encouraging to me as a writer but can apply to other types of artists. It's a practical book with exercises at the end of each of the forty-three essays whose ultimate goal is to convince you to start writing now, where you are, and not let others (or yourself) talk you out of it. I needed some of the reminders of self-permission and self-validation in the book.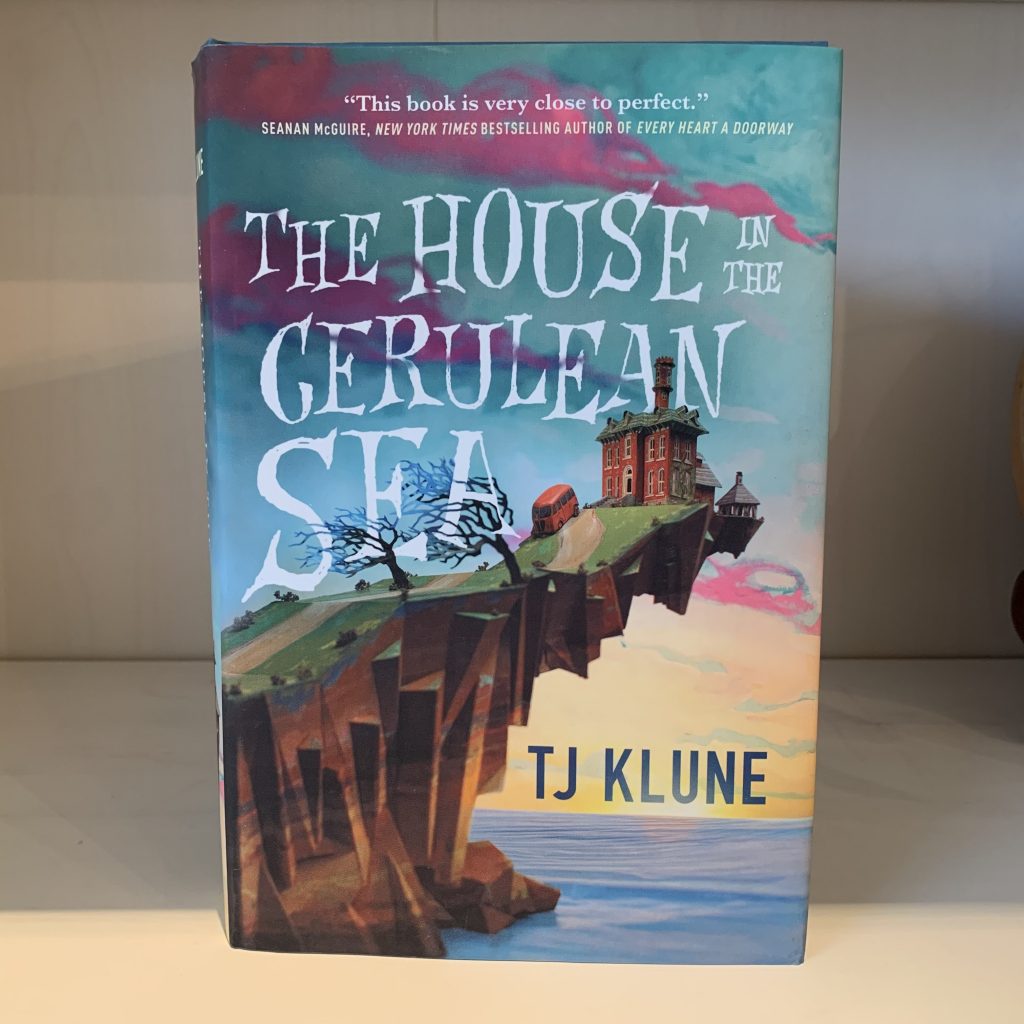 I had heard positive reviews of The House in the Cerulean Sea by T.J. Klune and loved the cover art, so I was anxious to dive in. This is a story with such a big heart. It's ultimately about finding where you belong and not taking people at face value packaged in a book about a caseworker for the Department in Charge of Magical Youth who is assigned to observe the wards of a particularly challenging orphanage. So, so good that I don't want to spoil any part of it.
Something Treasured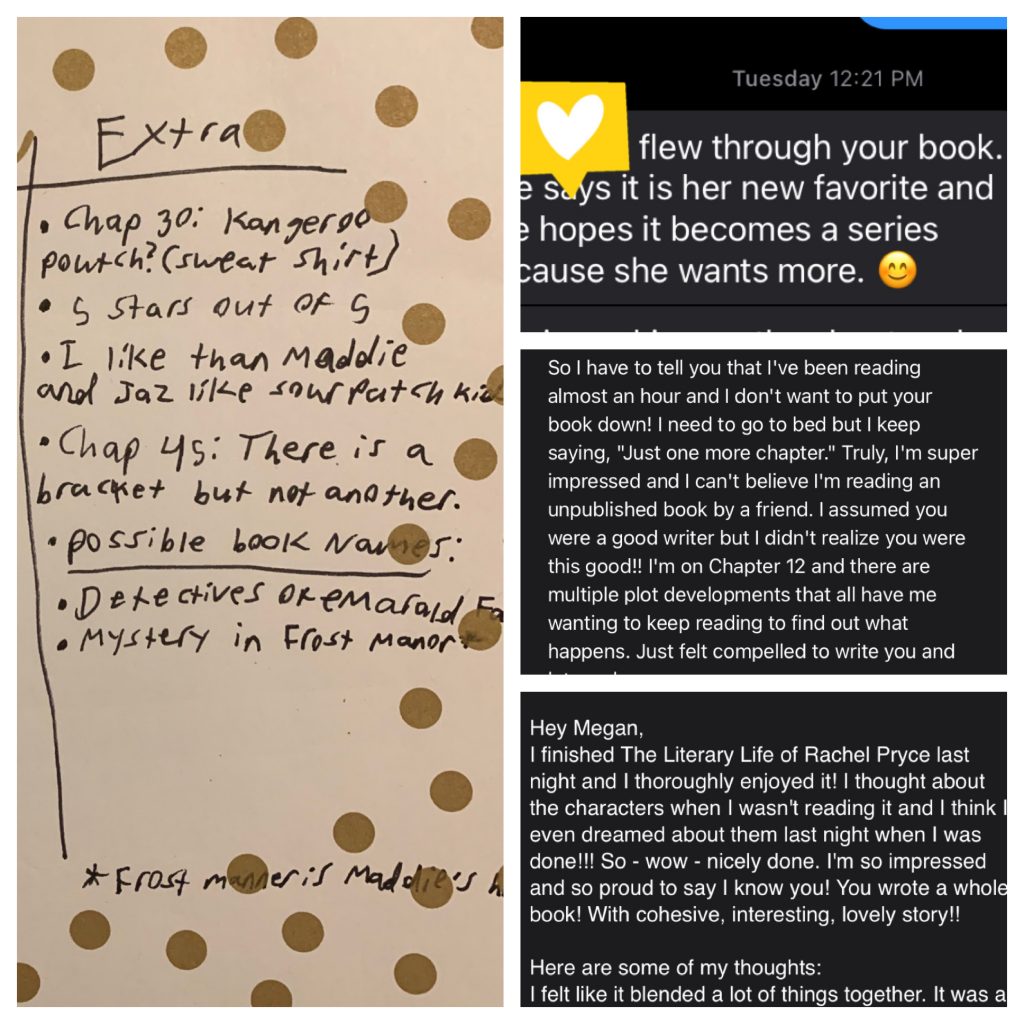 This year I am focusing more on my writing and trying to get it out into the world. I have two novels that I wrote during the last two NaNoWriMos, a contemporary romance and a middle-grade fiction book. I recently sent out the latest versions to some people to read and provide feedback. And what encouraging feedback it has been. Yes, there are changes to be made but to hear that people (not related to me) enjoyed the stories, gives me even more motivation to keep writing.
Something Ahead
In the same vein of getting serious about writing, I was told about a writers' Mastermind group that was possibly going to have an opening in 2021. Late last year I indicated my interest in the open slot should it exist and was invited into the group at the beginning of January. I attended the first Zoom meeting this past week and enjoyed it. Our next meeting is in mid-February and I'm already looking forward to it. I thoroughly enjoy spending time with other writers talking about projects and all that is involved in the process.
*****
There are my January somethings. Please feel free to share a highlight from your month in the comment. If you have any references or recommendations to help me become a better writer, post those as well!