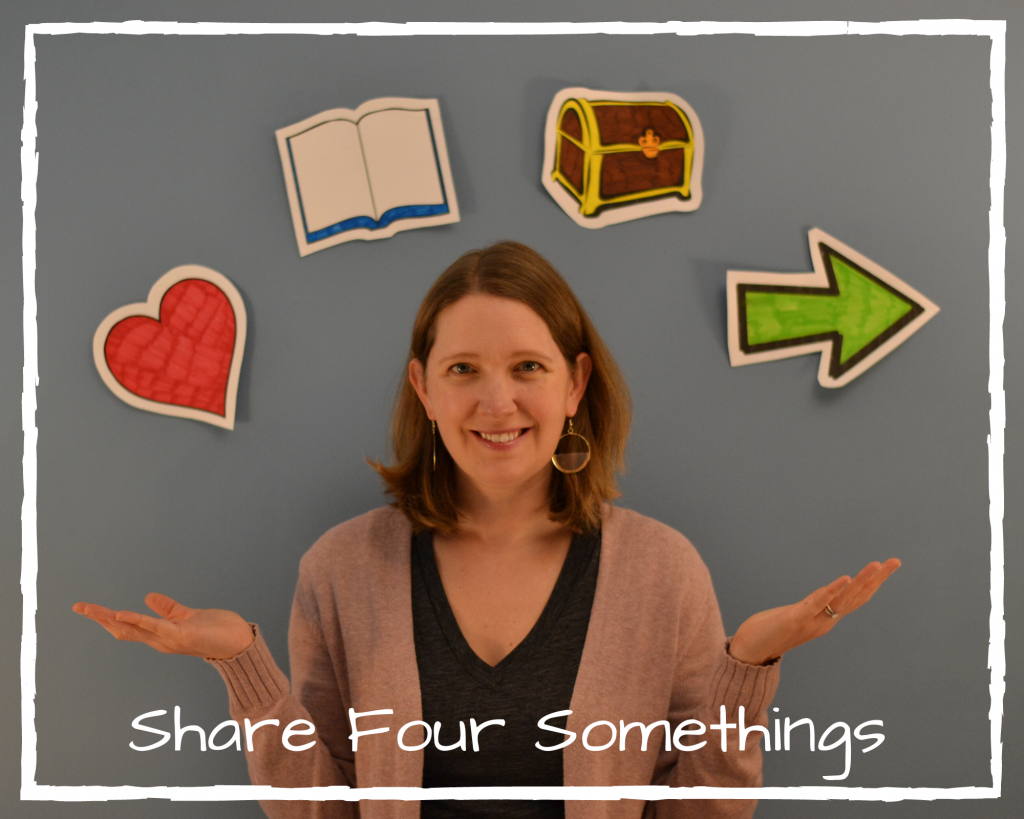 We have already arrived at the fourth Saturday of the month. It really sneaks up on you when the first falls on a Saturday. Even though we've only had three weeks of the month, I still have plenty to share about my February thus far. So without further ado, here are my four somethings!
Something Loved
This month's item is a bit more tangible than last month's yoga calendar, but it may be harder to find. I enjoy perusing thrift and consignment stores because it's a bit like a treasure hunt. You never know what you'll find and sometimes it may be a delightful thing you never realized you were missing. This was the case for me when I found a delightful pencil pouch that can be clipped into a three-ring binder. I have been editing the novel I wrote and had a boring clear but functional pouch. When I saw this cheerful one at the store priced for one dollar, I couldn't pass it up. Every time I open my binder to work, it makes me smile.
Something Read
This month, one of the books I finished was Fredrik Backman's My Grandmother Asked Me to Tell You She's Sorry. I have loved most of Backman's books and this one was no exception. He has such a wonderful way of storytelling that draws you in and helps you to find positive qualities in nearly every imperfect character. In this book, seven-year-old Elsa is sent on a quest by her grandmother to deliver letters to various people. As Elsa faces fears and struggles with the grief she feels from her grandmother's death, she learns more about her grandmother and the people living around her. She finds that the fairy tales her grandmother used to tell her in the Land-of-Almost-Awake are not as made up as she believed. I loved the reminder that most people are not what they may seem to be at first glance.
If you're interested in seeing what other books I've read in February (ten so far), visit my Instagram page @meganbyrdreads.
Something Treasured
Last month I asked my internet friends if anyone would like to receive a note from me this year. I received a few responses and began composing messages to family, friends, and acquaintances. A few years ago, I wrote a letter to everyone in my address book to see what would happen. The return rate for letters was about 10%. I am definitely curious to see if anyone writes back this year. I was quite thrilled when a letter showed up in my mailbox this month. It was a response from my aunt who has loved and supported me well all of my life. This month she is my something treasured.
Something Ahead
This coming Wednesday (February 26th) is Ash Wednesday, which means the start of Lent (40 days of fasting plus 6 Sundays before Easter). Most years I have either given something up or added something to my life to help me focus on Jesus and prepare for the coming of Easter and his death and resurrection. Our whole family has participated the last couple of years. I am excited for this year's season to begin but am still not sure what my fast will be. If you participate in Lent, I'm interested to know what you will be doing this year. Also, if you know of any good Lenten devotionals, please pass that info along!
I have one other exciting something ahead. One of my Atlanta friends is coming to visit me next month! I don't know everything we're going to do, but a visit to the Biltmore and dinner at one of my favorite restaurants are already on the docket.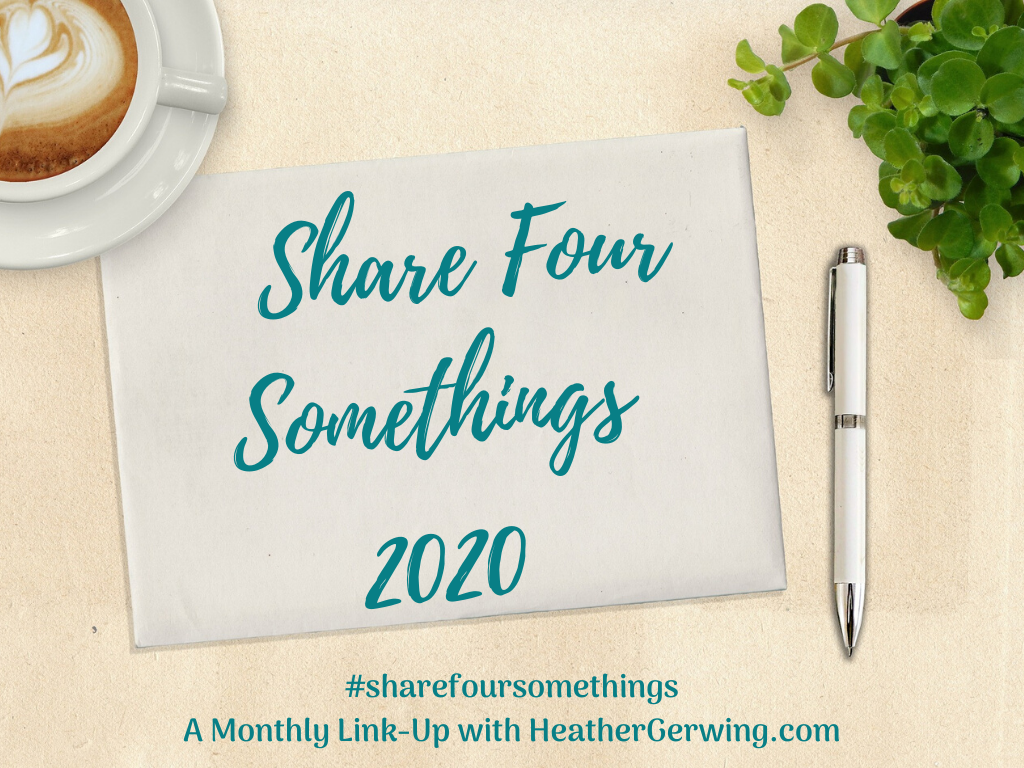 Those are my Four Somethings for February. If you missed last month, read about them here. If you want to read others' lists of Somethings, visit www.HeatherGerwing.com.