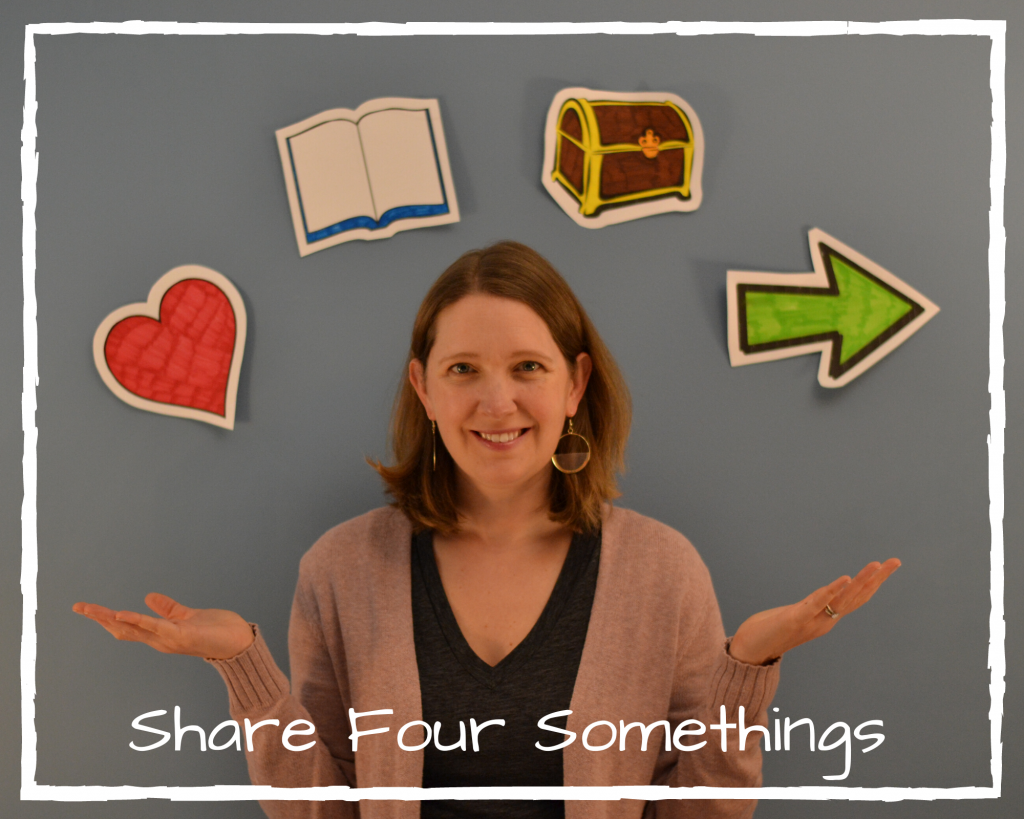 It's the last S4S of 2021! I know the format is going to change a little for 2022 which means new topics and I'll have to create a new graphic. Will I put myself in that one? We'll see. If you've enjoyed reading my monthly highlights, I hope you'll consider joining with your own Share Four Somethings in 2022. As always, the link up will be found over at HeatherGerwing.com. It's a lot of fun! Check out my December highlights below. No surprise, they're all Christmas-related!
Something Loved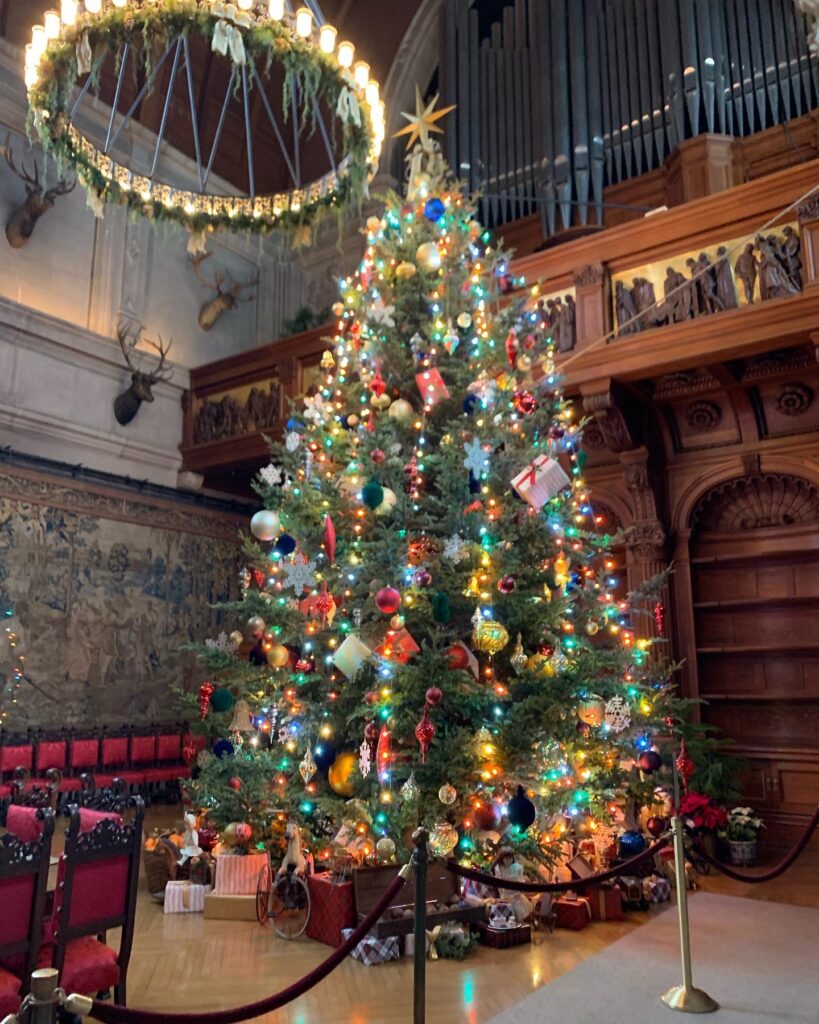 I'm a lot like Buddy the Elf in that I am mesmerized by gorgeous Christmas trees. Each year I slake that thirst by visiting Biltmore Estate during their Christmas season and tour the house to get my fill of trees. One year I was told there were more than fifty decorated trees in the house and I believe it. This year I took the tour solo and thoroughly enjoyed all of the beautifully-decorated trees in the house. I consulted last year's photos and saw that some decor had changed. This year's gingerbread house of the Biltmore was phenomenal. If you ever get a chance to go see the Biltmore at Christmas, do it!
Something Read
I've gotten into the habit of reading Christmas-themed books in December. So much fun! This year's pick I'd been dying to read ever since I discovered Christina Lauren in February and saw they have a Christmas book. Yes, I really waited ten months to read it. And I thoroughly enjoyed In a Holidaze. It starts out kind of like Groundhog's Day (the movie) in that, after Mae makes the regrettable action of kissing the brother of the guy she's secretly had a crush on for decades, she finds herself starting the vacation over with all previous memories intact while everyone else is oblivious. It's a fun story about gaining the courage to reach for the life you want instead of staying where it's safe.
Something Treasured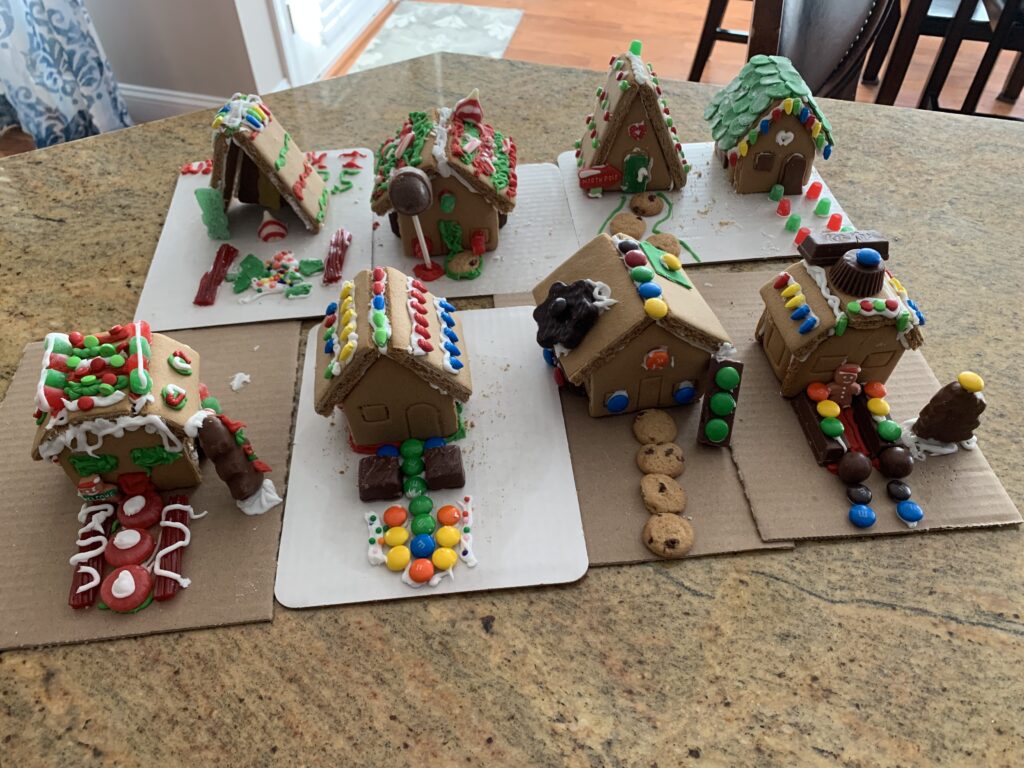 The kids and I decorated gingerbread houses one weekend. We use whatever Halloween candy we still have around along with whatever comes in the kit. I love seeing the kids' creativity and it's a fun time of talking about what we like in one another's creations. I love doing all of the Christmas things with the kids. I hope when they're adults, they'll have fond memories of family traditions.
Something Ahead
I've been excited for months about our kids' Christmas present and we're almost there. We decided that this is the time to take the kids to The Wizarding World of Harry Potter in Universal Studios Florida. We've all read the books and watched the movies and the kids are at the age (and height) where they can ride just about everything. They have no idea but I know they'll be thrilled when they open up their letters on Christmas day. My daughter has mentioned wanting to go at least twice this year. The kids are vaccinated and we're boosted, so we've done what we can to stay healthy. We have express passes and park-to-park tickets so we can ride the Hogwart's Express, but I haven't been to Universal since 2008 and there was no Harry Potter world then. They were in the process of building a Simpsons ride at the time. Anyone who's been, have any tips or tricks to share?