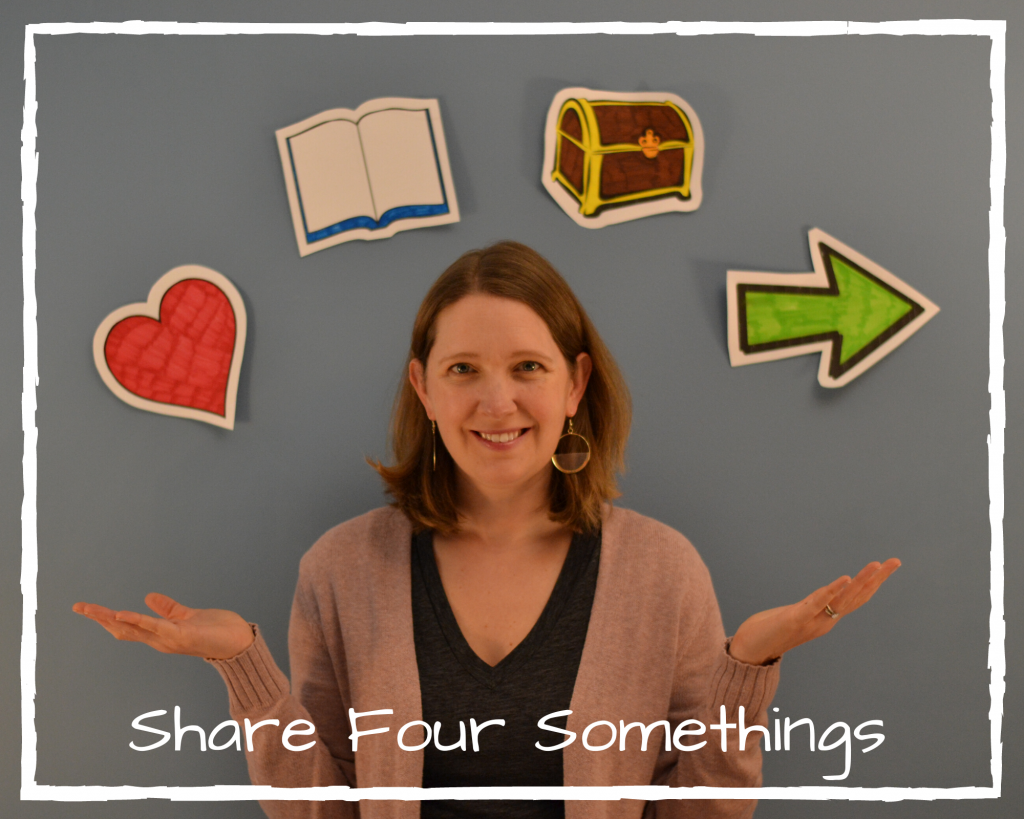 We wrapped up summer vacation with a trip to Ashe County, NC (my in-laws' river house) to float the New River and watch hummingbirds fight over feeders, some pool time, hiking, and enjoying downtime at home. When this publishes, the kids will have completed their first week back at school. Hopefully they've been able to re-engage with friends and settle into the school routine. I'll have tried to figure out what my new weekly schedule will be. I want to include exercise, writing/book work, socializing, reading, and housework/errands. Here's to hoping we're able to stick to full-time in-person school this year. Without further ado, check out my Four Somethings below and feel free to link up with your own at HeatherGerwing.com!
Something Loved
Before we returned home from Boise, the girls all went for pedicures. I found a color I thought was cute, but have really ended up loving it. Every time I catch a glimpse of my shiny gold nails I'm tempted to order a bottle of the polish for future use. I've actually done that after several pedicures because I liked the color so much. I love OPI polish because it lasts a long time but also has such fun names. This one is called Glitzerland. Two of my other favorites are A-Rose at Dawn…Broke by Noon and This Color's Making Waves.
Something Read
I read a lot of enjoyable books this month (hurray for me) which makes it hard to pick just one to highlight. I'm trying to read more sweet/clean romcoms since that's one of the genres I write in. The Match by Sarah Adams was a cute story about a single woman with a service dog for her seizures who is trying to get out from under her wealthy parents' expectations and manipulations by choosing to live her own life and doing what she loves – which is training service dogs and matching them to people. She is scheduled to meet a man interested in a service dog for his ten-year-old daughter who has seizures but finds out it's his daughter who wants the dog, not him. He comes around and they spend a lot of time together matching up with a dog and training which offers opportunities to get to know one another as well, even though neither thinks dating the other is a good idea. I love the father-daughter story and the woman (Evie) who chooses to forge her own path even when it means surviving on cereal. There's a second story in the series that I'll probably read at some point.
Something Treasured
This month I was fortunate to be able to accompany my husband on a work trip. The in-laws watched our kids and we drove 4 1/2 hours to Nashville, TN for a trade show. We were able to explore together the first day and then I worked and wandered on my own the other two days until we headed back home. While it was a hot, quick trip, I enjoyed exploring a new-to-us city and being able to spend time together without the kids. It's been a rare event and one we need to figure out how to happen more often.
Something Ahead
I've been struggling recently with not feeling connected to people in our local community. I definitely want to change that so I'm going to try to find places and ways to engage with others. With that goal in mind, I'm planning to attend a book club meeting next month. I attended the first one last fall but haven't been able to attend any others due to a variety of conflicts. This is the current book selection and I'm looking forward to reading it. I hope the insides are as attractive as the cover. Here's to becoming a regular participant!
Please share one of your August highlights in the comments.