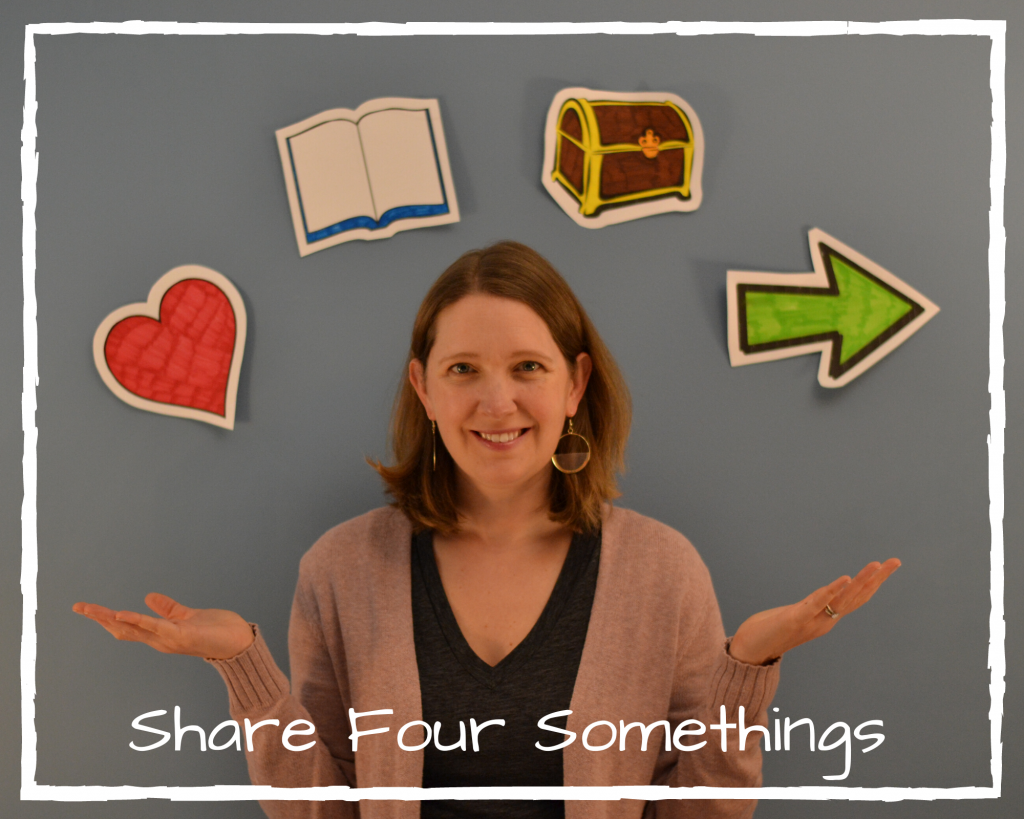 April has been full of color with all of the flowers and trees blooming. My family toured the gardens at Biltmore Estate to enjoy all of the tulips. The Arboretum has an azalea garden that I visited to see what was blooming there (inspired by all of the gorgeous flowers I saw on the tv coverage of the Master's golf tournament). We have just one more week of April before my favorite month arrives. Before that happens, let's check out a few of my highlights from April as part of the monthly link-up with Heather Gerwing.
Something Loved
I like to light a candle when I'm working on a book, hoping it will help me focus and stay on task. The Flannel candle from White Barn/Bath & Body Works is one of my favorites and my current one in use. The description lists it as fresh bergamot, heirloom mahogany, and soft musk with essential oils. I don't really know what any of these smell like individually, but together they are quite delightful. It's a seasonal scent and currently not available on the website, however one that's available year round and that both my husband and I enjoy is Midnight Blue Citrus.
Do you have a favorite candle scent? Share it in the comments!
Something Read
When we were preparing for our beach trip this month, I perused the available kindle books from the library and downloaded The Bestseller by Olivia Goldsmith because the premise of five new books but only one can be the bestseller was intriguing to me as a writer. I was a little concerned when I saw that the e-book was 724 pages, but was quickly drawn into the story as it wove together the stories of multiple people – successful authors, hopeful authors, editors, and publishers. I laughed out loud when the author inserted herself into the narrative (as part of a publishing gossip column) and later when she casually mentioned her previous bestseller (The First Wives Club). I rooted for some characters and others I hoped would get caught in their own traps, while remaining curious to see what happened with the various manuscripts. It was interesting that the book was set in the 1990s before cell phones and social media. The book was very engaging and well worth the time spent in its pages.
Something Treasured
My family went to Hilton Head Island, South Carolina for a few days during the kids' spring break earlier this month. We were all feeling a little burned out and time in the sand at the beach always helps us relax and refresh. It was a last-minute decision but turned out beautifully because two other families we knew were also vacationing in HHI and we got to hang out with them out on the beach. It felt almost normal, which we've sorely missed. We saw a variety of wildlife: cranes, herons, rays, alligators, crabs, dolphins, and even a live sand dollar. I'm already jonesing for another trip to my favorite place (which is anywhere with warm temps and a sandy beach).
Something Ahead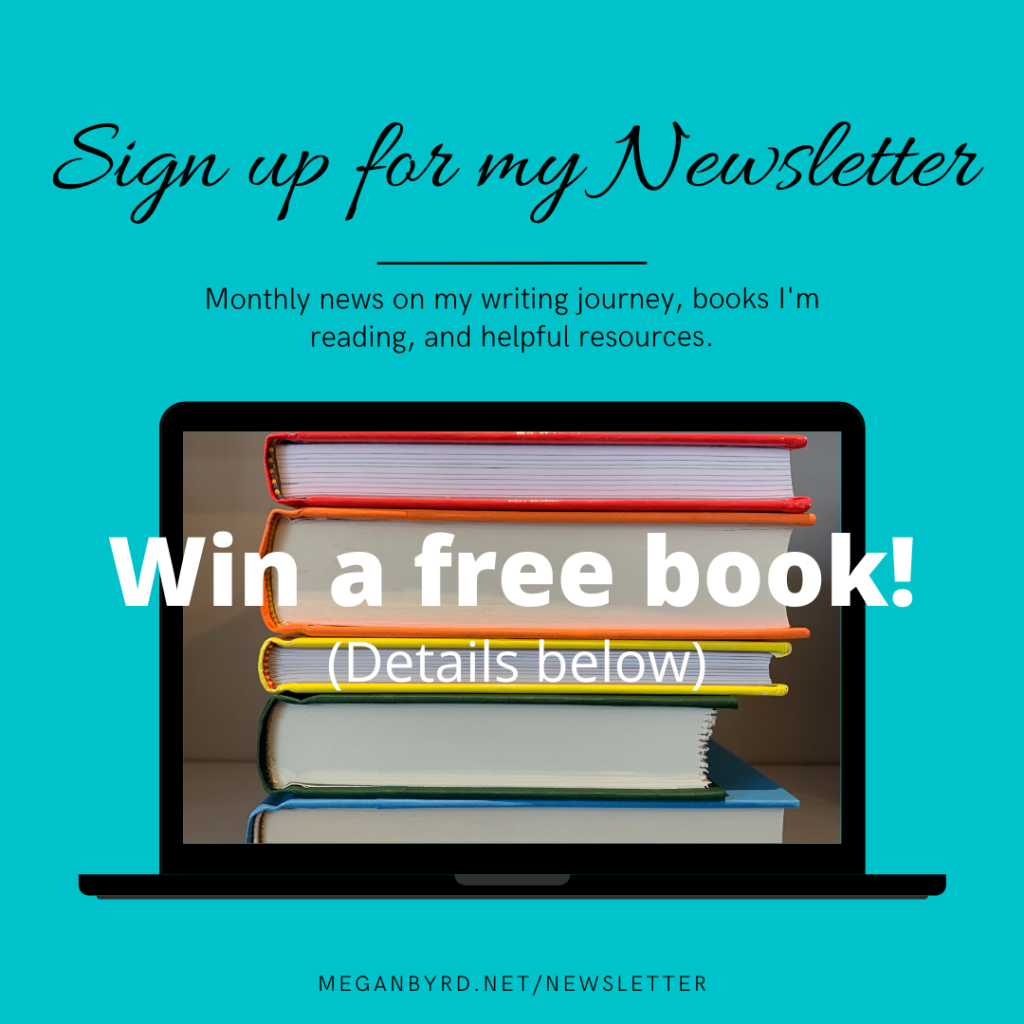 Next month is my birthday and to share the celebration I'm hosting two giveaways!
The first one is for my newsletter subscribers. One lucky winner will receive a free book of their choice mailed via Amazon (up to $20 physical or ebook, must be U.S. resident for a physical copy). If you aren't already a subscriber, click this link to become one. Each month I send out an e-newsletter that shares my writing and publishing progress, my monthly reads, answers a reader question, and offers free resources. If that interests you, sign up!
The second giveaway will be done on my Instagram page and the details of that one will be posted on May 17th. Follow me @megan.e.byrd to find out all of the information when it's available.
*****
That's my month in a nutshell. Share one of your highlights from April with me in the comments!