I set a few goals at the beginning of the year and know that accountability helps keep me on track so below are my stats for the second quarter of the year. You can also read about the first quarter's successes and failures.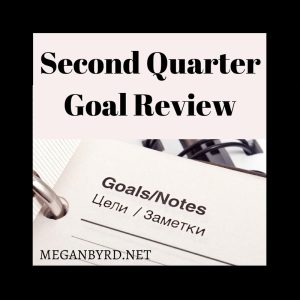 2018 Goals
1. Blog once per week.
I published nine(!) posts in April, seven posts in May, and six posts in June. I have been able to get into a rhythm of writing a few weeks ahead which was helpful, especially for my trip to Boise in June and the upcoming trip to Italy! It has been challenging thinking up content, but it is stretching me in good ways.
2. One date night per month.
In April my husband and I were fortunate to have a week at home together while the kids stayed with their grandparents in NC. We took advantage of the time by playing our dinner menu by ear and enjoying the fun to be found in the city of Atlanta. One evening we attended a Braves game. Another evening we had dinner at The Iberian Pig in Decatur, visited the Little Shop of Stories, and had dessert at Cafe Intermezzo. We love The Iberian Pig, a tapas restaurant with different but delicious food!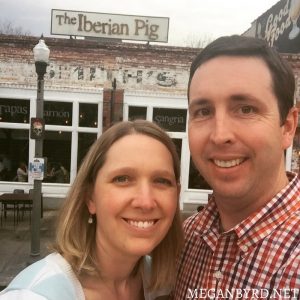 In May we went to see Avengers: Infinity War. We have seen most of the other Marvel movies so it was a movie filled with many of our favorite heroes. It did not disappoint. We also had a double date with some friends to an Atlanta United soccer game.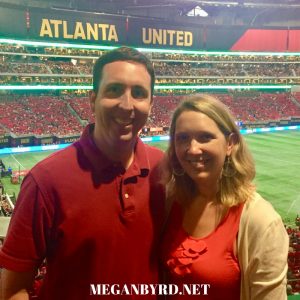 We were not able to get an official date night in during the month of June. I had hoped we'd have time while we were in Boise with free babysitting, but we were too busy with scheduled events. We were without kids for an evening reception at a local hotel followed by a trip to a biker bar on karaoke night (and then Denny's for a very early breakfast) with the other 30-somethings in town for the celebration, so maybe that counts?
3. One-on-one time with each kid once per quarter.
In April, I took Kaitlyn to Starbucks for a cookie and hot chocolate date. It was purposeful in that I had a specific topic to discuss but I enjoyed the novelty of being somewhere different (i.e. not our house) and I think she liked that as well. It was only an hour but it was meaningful.
Jackson and I had plenty of one-on-one time through the end of May after preschool was over and before Kaitlyn was out of school. We got blizzards from Dairy Queen one evening. We read a bunch of books from the library (we're at over 200 thus far in 2018). We played Mario Kart together.
We didn't do anything big this quarter, but you don't have to spend lots of money to have meaningful experiences.
Book Goals
Because I love books so much, I have additional, separate goals for this category.
1. Read 100 books in 2018.
This was upped from 52 last quarter because I was more than halfway to my goal after three months. Three more months in and I am at 70 books read. It's a good thing I upped it!
2. Read at least one book each month by a non-white author.
I am really enjoying this goal.  I am learning a lot about different cultures and the history of other countries. It is really eye-opening to learn about people living at the same time as myself and having vastly different experiences. I especially enjoy the non-fiction books from this category, though the fiction reads this quarter have been quite fantastic as well.
April: The Alchemist, Parents Rising, We're Going to Need More Wine
May: The Sun is Also a Star, The Sun Does Shine, How to Fix a Broken Record
June: Crazy Rich Asians, An American Marriage, China Rich Girlfriend
How are you doing on your goals this year? Any suggestions for fun one-on-one activities with the kids?