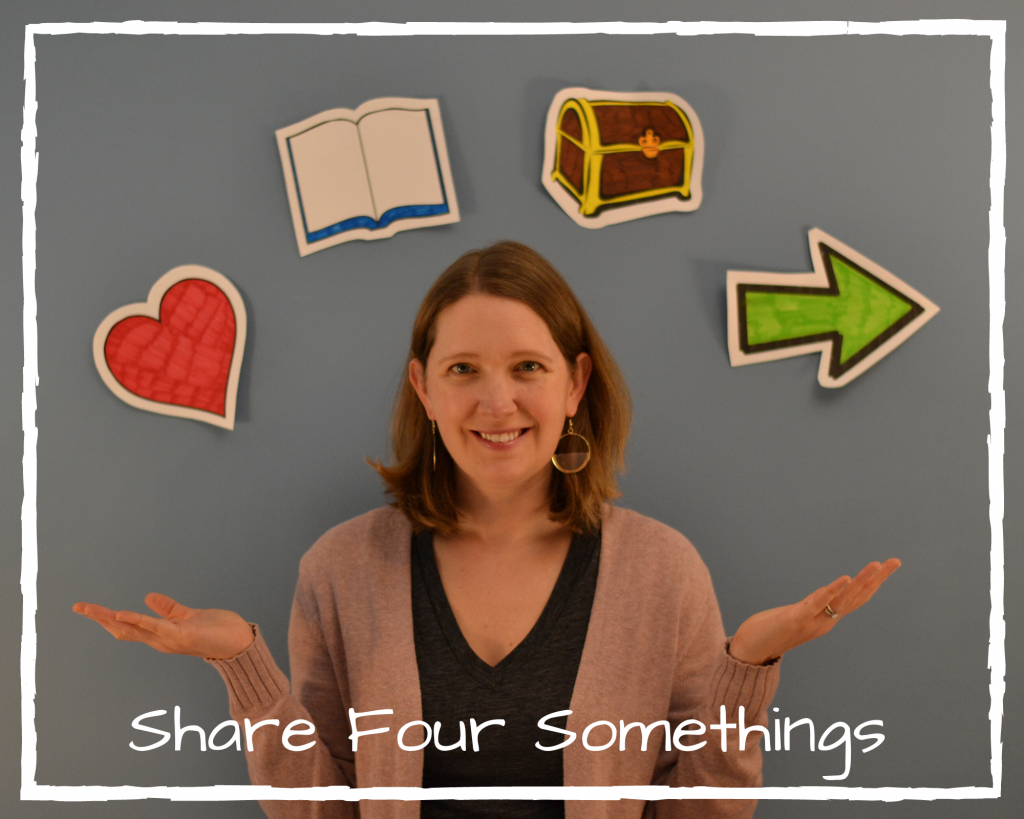 We're nearly through the second month of the year. The groundhog either did or did not see his shadow depending upon whether you prefer Punxsutawney Phil in Pennsylvania, Milltown Mel in New Jersey, Buckeye Chuck in Ohio, Sir Walter Wally in Raleigh, General Beauregard Lee in Georgia, or one of the other groundhogs around the country. They don't always agree on the prediction but spring still seems to come anyway. Like the inevitability of spring, the last Saturday of the month signals time to share a few highlights from the month with my friend Heather and a few other bloggers. Don't forget you're always welcome to join us by linking your own post over at HeatherGerwing.com.
Something Loved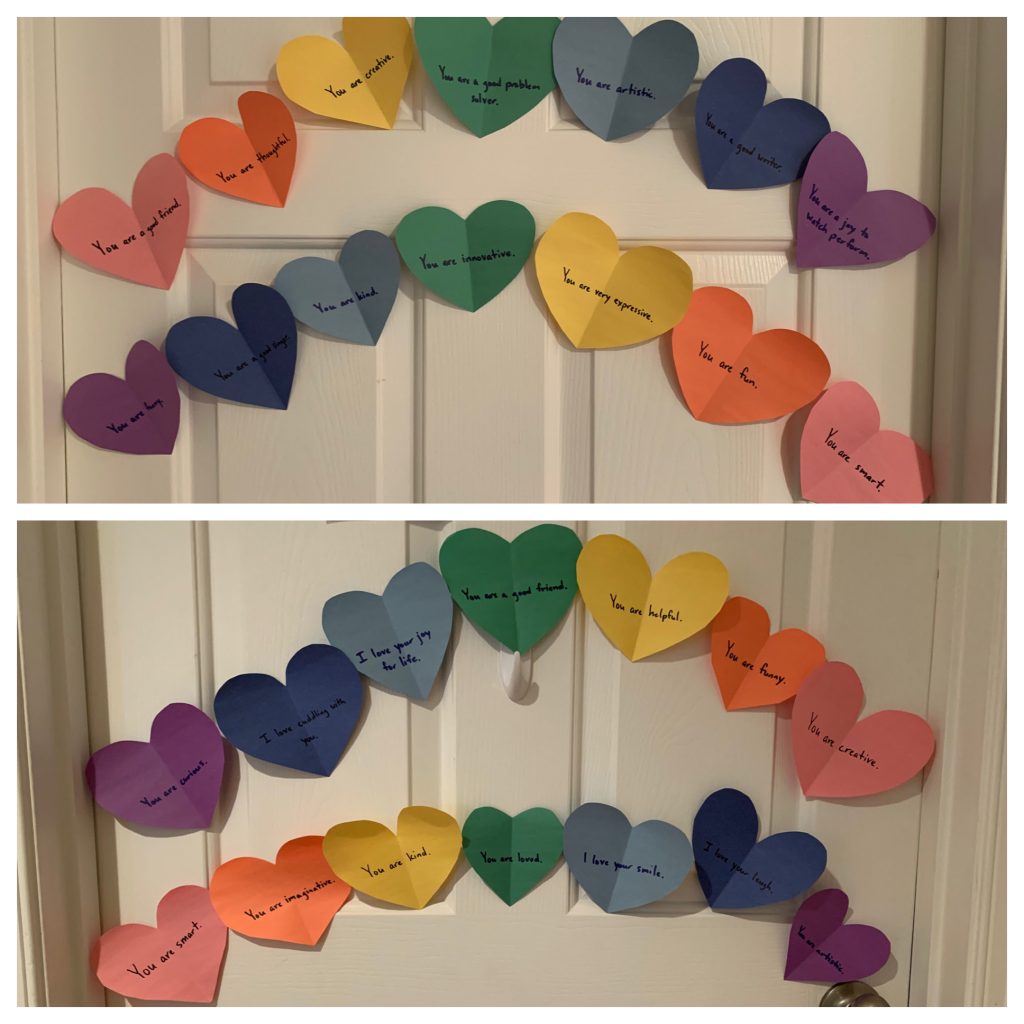 Every year I post hearts on the kids' bedroom doors the first two weeks of February sharing something I love or appreciate about them. This year I got fancy with it and used various colors to form rainbow hearts. The kids figured out my plan quickly but were surprised when I reversed the pattern on the second week. I love that they enjoy the tradition we've established and hope that the positive comments increase their self-confidence.
Something Read
I didn't really know what to expect going into Americanah by Chimamanda Ngozi Adichie but I am very glad that I picked it up. Ifemelu has decided to return home to Nigeria after living in the U.S. for thirteen years. The story flashes back to her younger years in Nigeria and then her experiences in the U.S. where she struggled to find a job without a work visa, lost touch with her boyfriend Obinze back in Nigeria while dealing with depression, and created a popular blog about race in America from the perspective of a non-American Black person. The book also speaks from Obinze's perspective at times – of his failure to acquire a visa for America, but getting a U.K. visa through his aunt for a six-month stay and eventually getting deported back to Nigeria after being arrested for his expired visa. When Ifemelu returns, Nigeria feels different and she isn't sure whether it's the country that's changed or herself.
I really appreciated seeing life in America and Nigeria from a different perspective. The story was quite engaging and tugged me emotionally. I can see why it won the National Book Critic's Award.
Something Treasured
Since the kids were in virtual school since Christmas and we weren't going anywhere or doing anything, we managed to work out a visit with another family who was doing the same thing. Last February we surprised both sets of kids by meeting up in Murphy, NC to hang out for an afternoon and that's the last time we'd been face-to-face. It was so wonderful to see them and to get to experience a small bit of normalcy. Our whole family loved seeing dear friends. Here's to hoping we won't have to wait another year to do it again.
Something Ahead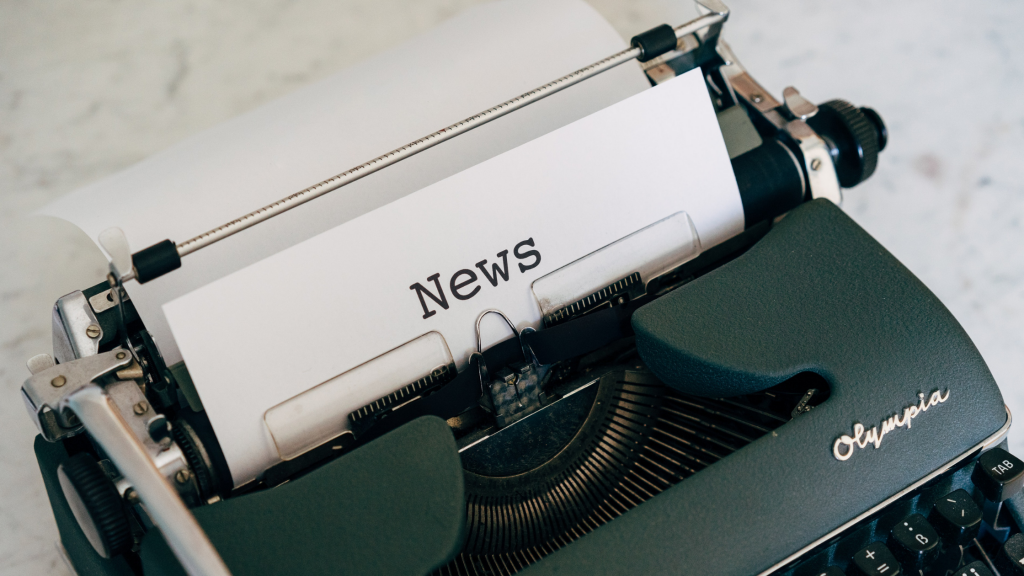 Next Wednesday (March 3rd) I'll be sending out my very first newsletter! I'll be sharing the latest from my writing desk and bookshelf along with resources I've found useful in my writing and reading life. It's an opportunity to see some of the behind-the-scenes action of a writer seeking to become published and I'll include some Q&A opportunities for those who have specific questions. I'll also include some things I'm loving or have found helpful to my life. If this interests you, please click here to sign up.
*****
I'd love to hear one of your February highlights. Share it in the comments!