Last year I was fairly ambitious with my goal setting. I was not successful in keeping them all perfectly, but the real aim is improvement and growth. Normally I would beat myself up for failure but I have been growing in my understanding and acceptance of grace.
Last year I also learned more about trusting God and the importance of rest. I still struggle with choosing rest over productivity at times but I am seeing the benefits of resting and trying to rest in the knowledge that my worth and value and acceptance are not based on achievement. I have subtitled 2017: The Year of Less. With all of that said, this year's goal list is short.
1. Call one family member each week.
For some people this is something that is a regular part of their life. That is not the case for me. My family is spread out, mostly on the western side of the country. I see some of them about once per year. My immediate family has never really been one for regular communication – we don't have a history of contacting one another unless there's something important to share. Since I've had kids, we have had a little more frequent contact, mainly Facetime/Skype so my parents can see the grandkids. But anyone with small children can tell you that not a lot of important information is able to be communicated while conversing with toddlers and preschoolers.
Facetime with my niece
Last year I struggled a lot with loneliness and a desire for greater community. I realized that I could do something to feel more connected with my family members – more regular communication. I'm not a huge fan of talking on the phone (part introvert, part distraction from my kids), but it's the most effective option for me at this time. I would like to feel like I am more aware of what's going on with my family and hope that this will improve our intimacy and connectedness.
I have thus far called a different family member each week and have enjoyed catching up. I can tell it surprised them to have me call randomly. One person was concerned that something was wrong because I was calling them (proof I should call more often). I think I will enjoy this goal very much. Even if I don't manage to connect with someone weekly, I will benefit from more regular contact however frequent it ends up being.
2. One date night with my husband each month.
Again, I realize that some may see this as a low bar, something they easily achieve. Once again, not for me. It's not that we struggle with wanting to spend time together away from the kids. We enjoy date nights. In the past our schedules have been too full to have time for a date. We also have to find a babysitter every time because we don't have family nearby. With finding a babysitter, our date night costs are greater than we'd like sometimes. But money should not be what keeps us from having some fun, maybe even an adventure, to keep us connected.
It helps that our kids are older and easy to babysit. They're practically self-sufficient. Having it as a goal will hopefully helps us to keep date night a priority in our minds. We've already had to reschedule January's date three times (once for weather, once for a change in plans, once for babysitter conflict). Not a huge deal as we haven't settled on an official plan. I am finding it humorous (and not surprising) that the first one is taking so much time and effort. The enemy enjoys trying to thwart our efforts. Knowing there are eleven other dates to plan is helping me to think of things we could do or places we could go for a different experience. It is exciting!
Additionally, we are working toward going on a couple's vacation this year. We haven't had a real vacation without the kids since before we had kids (so at least 7 years). We did have a day trip in Sedona and a couple of days in Yellowstone a few years back but I'm talking about taking a plane somewhere where we're completely out of contact for a bit. I'm definitely looking forward to this!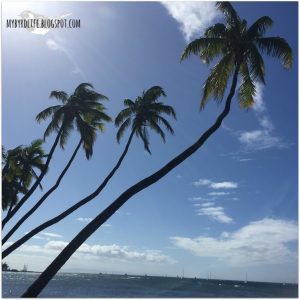 So those are my official goals for the year. It appears the focus is on relationships. It seems like a natural segue after all of my loneliness talk last year. I felt that these goals were Spirit-led so I am excited to see what happens.
I do still want to work on blogging more regularly and being present with my family at home. There are always a myriad of possible improvements in my life but I recognize that I don't have to do it all at once (or, actually, do it all period). I'm also still going to make sure reading is a regular part of my life as it's something that helps me relax and refresh but I don't have a set goal for books this year.
I do also have a goal (desire) to finish my book revisions and have it available online before May. It has a deadline so it's a little different from my regular goals. We will see how that goes.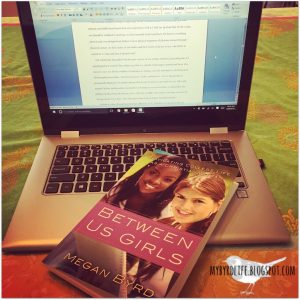 What are your goals for 2017? Have you made so many that you feel overwhelmed before you started? Perhaps cut the goals in half (or by half)? Remember the spirit of setting goals – motivation to work on something you want to improve in your life.