Jesus' ultimate message to his followers was to love God and love other people. I have been trying to focus on those two things and let everything else be peripheral. Jesus himself said all of the laws and prophets were summed up in those two directives (see Matthew 22:37-40). If I can successfully do those things then I am being obedient.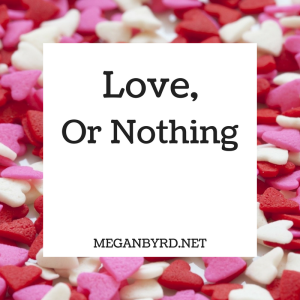 I decided that it would be helpful for me to remind myself of what love really is and looks like so I have been reading the passage in scripture that has been dubbed "the love passage," 1 Corinthians 13. I have been reading it most days and really wanted to think more about what it was saying to me about what godly love looks like. I will take a look at each verse and what it may be saying to me about true love.
1If I speak in the tongues of men or of angels, but do not have love, I am only a resounding gong or a clanging cymbal.
Speaking in tongues often references speaking in other languages. Being able to communicate well with someone else is important for understanding. If I can communicate eloquently or fluently with other people but do not come from a loving place, my words are essentially useless. We all need to know that we are loved and one way that is communicated is through words.
It makes me think of writing because that's my preferred form of communication. I can write all of the words I want and have insightful and intelligent articles, but if the heart behind it is not love, it may not make much of an impact, at least not one of significance. I should check my motivation behind my words. Am I writing to build myself up? Am I seeking personal fame or fortune? Or am I hoping to encourage others, to show them they are not alone, that they are seen and loved?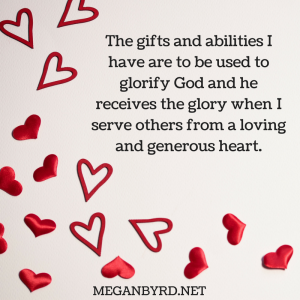 2 If I have the gift of prophecy and can fathom all mysteries and all knowledge, and if I have a faith that can move mountains, but do not have love, I am nothing.
I can be very wise and intelligent and able to give good advice. I can trust in God and believe that he can do anything. But if my motivation for imparting knowledge or seeking God is not the good of others, then my abilities are being used unwisely. The gift and abilities I have are to be used to glorify God and he receives the glory when I serve others from a loving and generous heart.
3 If I give all I possess to the poor and give over my body to hardship that I may boast, but do not have love, I gain nothing.
I can be the most generous person on earth, but if I am doing it to honor myself, it is worthless. God cares most about my heart. He seeks and knows the "why" behind everything we do. He wants our motivation to be love, to share the grace and compassion we've received from God with those around us.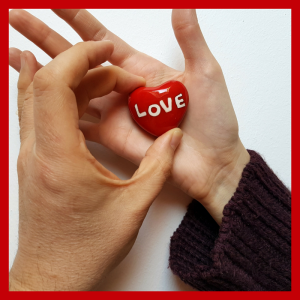 I had planned to work through the whole section in one post, but it has turned out to be longer than anticipated. I am now dividing it into three sections. Stay tuned next week to read part two!
Do you have any additional or different thoughts about what these passages mean? I am no expert so I welcome more knowledge and explanation!