I am participating in a blog link up on the last Friday of each month where bloggers share four things from the month that fit into each of the following categories:
Something Loved
Something Said
Something Learned
Something Read
This has been a fun experience thus far! I am excited to continue to ponder these four things each month and see what I find! I'd love it if you'd join me and link up over at HeatherGerwing.com. You can also check out my Somethings from January, February, March, and April.
May's Somethings:
Something Loved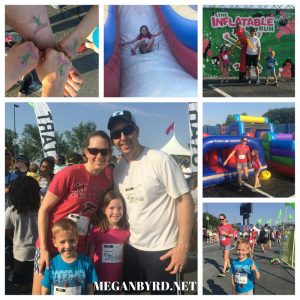 I signed my family up for The Inflatable Run that took place earlier this month. It seemed like a fun, family activity in honor of Mother's Day. I didn't know what to expect because the website didn't have any pictures of the event so we went in blind. It turned out to be a mile-long course broken up with inflatable obstacles. The kids had fun and I enjoyed doing it all together. Kaitlyn tackled the tallest slide obstacle in spite of her fear of heights and received a boost of pride and lots of praise for her effort. It was so much fun doing something new and different with my family. I think I would like to do more fun runs with my whole family in the future.
Something Said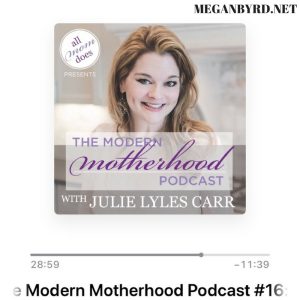 A woman came up to me to talk about my book and you see this mom guilt starting. She said, "Oh gosh, Jen, I see what you're doing and I guess I should be doing stuff like that. I should, too." And I said, "No, honey, for me it's not a 'should.' It feels right." I think we've all experienced that, when you're doing something that for now God has called you to do, his finger seems to be on it. It's enjoyable. You have that peace. It's not work, it's not pressure. I'm not doing the stuff that I do because I "should." It gives me energy. It fills me up and I'm genuinely enjoying it. So, if the thought of going and writing a book or doing an Etsy shop or speaking…fills you with stress, that's a sign that God's like "Not now. This is not where I want you." Keep on keeping on with what you are doing. Don't ever buy into that pressure to look at the people you're following on Instagram and Facebook and start thinking all of these "shoulds." That's going to ruin your life and it's going to keep you from discerning the way God is calling to use you in your life right now. Don't ever use someone else's template and try to apply it to your own life. That's a recipe for disaster.
This quote was from Jen Fulwiler on The Modern Motherhood Podcast with Julie Lyles Carr. I have definitely experienced this as a SAHM. I often feel that people are judging me because I am not receiving a paycheck for anything. I have to fight to keep from feeling like the lack of income means I have no value. My family is unique in its needs and dynamics and we are doing what is best for us. It shouldn't look like anyone else's life or family. I have to continue to keep my identity and acceptance securely in God's hands or I will run the risk of taking on unnecessary, and possibly unhealthy, activities.
Something Learned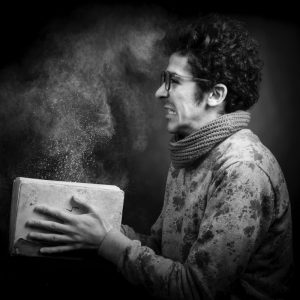 When I was talking to my mom earlier in the month, I mentioned that I am not a fan of dusting. It's easy to accomplish but seems to be a futile activity as dust is continuously settling on various flat surfaces around the house. I usually only do it when I know people are coming over, and not always even then.
I learned that I'm not alone in my dislike of this chore. My mom joked that it must be hereditary because she doesn't like it, nor did her mom. She told me that Grandma gave her the job when she was old enough. I reminded her that it had also been one of my chores when I lived at home. I guess that means Kaitlyn will be taking over this task for me soon. Something to look forward to!
Something Read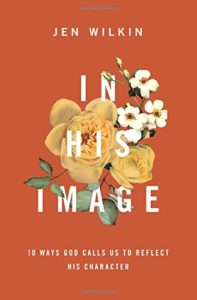 To be human is to do battle daily with impatience. And battle it we must, because of the close connection between impatience and anger. In my experience, these two states are usually separated by about a nanosecond. Not surprisingly, the Bible communicates the idea of patience in the phrase "slow to anger." It is a phrase used first to describe God, but then repeatedly to describe the wise man. Anger itself is not necessarily sinful, but anger quickly kindled – the anger of impatience – is a hallmark of the fool.
This quote is from a very good book I read this month called In His Image: 10 Ways God Calls Us to Reflect His Character by Jen Wilkin. It breaks down ten characteristics of God – holy, loving, just, good, merciful, gracious, faithful, truthful, patient, and wise – and shows us how we can reflect these through our lives and in our communities. I had not really thought about "slow to anger" meaning patience. The book gave me a lot to think about regarding each characteristic and whether I was accurately portraying God in the ways I live and respond to others.