I am participating in a blog link up on the last Friday of each month where bloggers share something from the month that fits into each of the following categories:
Something Loved
Something Said
Something Learned
Something Read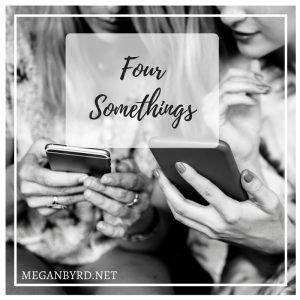 This is my favorite monthly exercise! I am excited to continue to ponder these four things and see what I find! I'd love it if you'd join me and link up over at HeatherGerwing.com. You can also check out my Somethings from January, February, March, April, and May.
June's Somethings:
Something Loved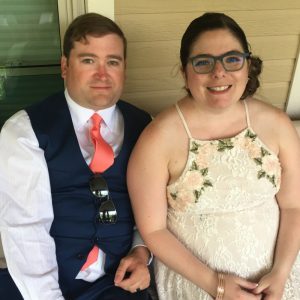 My family was in Boise in June for my brother and sister-in-law's marriage celebration. I thoroughly enjoyed seeing family and friends all together. It was a wild, exhausting weekend but it was so wonderful to watch my brother and his wife express their love for one another in front of friends and family. They looked lovely and threw a great party!
Something Said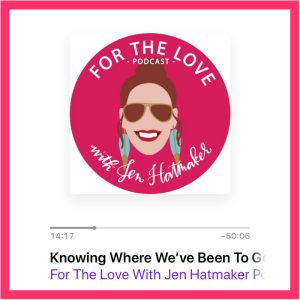 I listen to several podcasts, but have especially been appreciating Jen Hatmaker's series "For the Love of Exploring Our Faith." In the episode "Knowing Where We've Been to Get Where We're Going" with Austin Channing Brown (whose book I'm Still Here: Black Dignity in a World Made for Whiteness I really want to read), Austin shares a story of touring various museums in the south on a bus with a mix of white and African Americans to explore and talk about race in America. After a visit to a museum focused on lynchings, there were several people who commented on the experience including Austin's friend who said the following:
I can see all this pain. I know that I can't fix it. There's nothing I can say in this moment to make what we've experienced better. But what I can do is work for the rest of my life to try to make sure our children don't experience this. Doing nothing is no longer an option for me.
That last line has really stuck with me. There is so much hurt and injustice in the world and I often feel that I don't have any power to make a difference. But I should at least do something, even if it appears to be insignificant. When we see things that need to change, we should be compelled to do more than just talking about it. We should figure out some sort of action we can take as well. This is something I am wrestling with right now.
Something Learned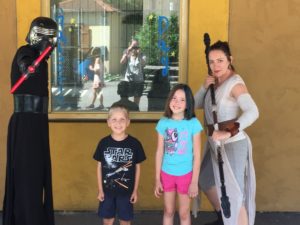 The kids and I went to the Boise Zoo for Galactic Day in order to meet and take pictures with a variety of Star Wars characters. My son was especially thrilled because all of his favorite bad guys were there. While touring the zoo, one of the volunteers informed us that there are multiple types of hyenas (spotted and striped are the ones the zoo will have after renovations) but only the spotted hyenas make the laughing sound they are known for. That was something I did not know.
Something Read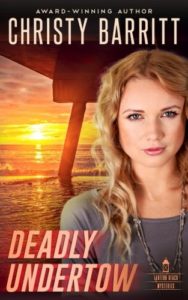 I read Deadly Undertow by Christy Barritt, the sixth and final book of the Lantern Beach Mysteries series. I loved this series so much! I loved the main character, Cassidy Livingston, who is actually Detective Cady Matthews hiding out in Lantern Beach to stay alive in order to testify against a deadly gang from Seattle after having gone undercover to acquire intel to send its members to prison. Each book has a mystery for Cassidy to solve while also revealing parts of her past and moving closer to the trial date for her to testify against DH-7, the gang she infiltrated. The final book wrapped everything up in a satisfying way. There are rumors of spin-off books focusing on other characters in the series. I hope so!