I am participating in a blog link up on the last Friday of each month where bloggers share four things from the month that fit into each of the following categories:
Something Loved
Something Said
Something Learned
Something Read
This has been a fun experience! I am excited to continue to ponder these four things each month and see what I find! I'd love it if you'd join me and link up over at HeatherGerwing.com. You can also check out my Somethings from January, February, March, April, May, June, and July.
August's Somethings:
Something Loved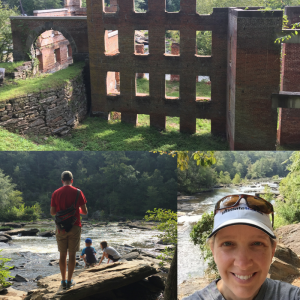 My family and I spent a Saturday morning at Sweetwater Creek State Park. It was beautiful and fun traversing the terrain along the water. I bought a State Parks parking pass this month and am motivated to get my money's worth. Plus I love hiking and being outdoors in nature so it's not hard to convince me to lace up my boots.
Something Said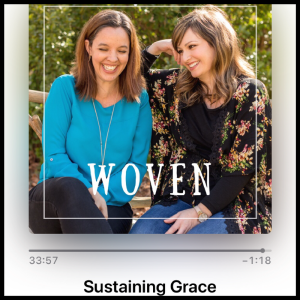 For some reason, as we get older and we mature we forget how to [play]…we've got to find the things that are playful because that's part of the abundant life [God] wants to give us. 
I listen to a podcast called Woven that is focused on practical faith and living an abundant life. A recent episode called Sustaining Grace talked about Self Care vs. Soul Care. One thing mentioned for self-care was taking time for play. As a parent, I have realized how terrible I am at playing for pure enjoyment. I tend to be too focused on productivity. But failing to stop and rest is ultimately harmful to my well-being. After listening to this podcast, I thought about things I do that are fun but not necessarily productive. The first one that came to mind was playing Mario on the Switch. It has no real value other than I enjoy it. So I sat down and played it for a while. It was an enjoyable breather and one I will probably do regularly to keep some fun in my life.
Something Learned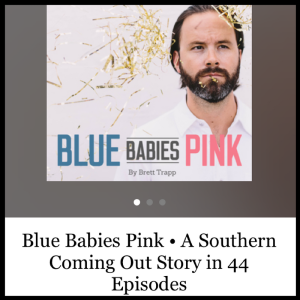 I listened to Brett Trapp (B.T.) Harman's audiobook Blue Babies Pink: A Southern Coming Out Story in 44 Episodes. I learned what it was like for him to be a Christian wrestling with same-sex attraction. I learned about the fears he harbored and how he worked through them.
Something Read
You telling me God love you, and you ain't never done nothing for him? I mean, not go to church, sing in the choir, feed the preacher and all like that?

But if God love me, Celie, I don't have to do all that. Unless I want to. There's a lot of other things I can do that I speck God likes.

Like what? I ast.

Oh, she say. I can lay back and just admire stuff. Be happy. Have a good time.  (Conversation between Celie and Shug Avery)
This month I read The Color Purple by Alice Walker. It's hard to believe I hadn't already read it in high school. I really enjoyed the writing style and the content. I learned a little more about African-American history and experience. The theme of resilience was inspiring. I would recommend this book to anyone who hasn't read it.