I reached my goal of 100 books in 2018 in September but didn't stop there. I created an Instagram account to track my reading in real time. Feel free to follow along @meganbyrdreads!
A second reading goal for 2018 was to read at least one book each month by a non-white author to expand my knowledge and perspective. Many months I have been able to read multiple books in this category.
A third goal was to check off the 12 different categories of books Anne Bogel (aka ModernMrsDarcy) suggests to help vary the types of books read this year. I completed that in August but continued to list the categories I read for the remainder of the year.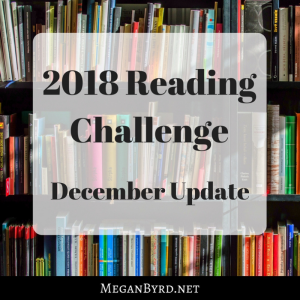 This is the final update for the year. Here are the previous lists of books 1-10, 11-20, 21-30, 31-40, 41-50, 51-60, 61-70, 71-80, 81-90, 91-100, Sept/October, and November.
I read 4 books in December written by a non-white author (indicated with an *). I read the following from Anne's list: 1) a memoir, biography, or book of creative nonfiction (NF), 2) a book by a favorite author (Fav), 3) a classic you've been meaning to read (CL), 4) a book by an author of a different race, ethnicity, or religion than your own (Dif), and 5) a book you can read in a day (1D).
December
119. The Glass Castle by Jeannette Walls (NF)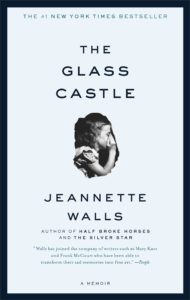 Jeannette tells of her life growing up in a transient family with three siblings. She had a rough life with parents who seemed more concerned with their own wants and desires than the care of their children. Her older sister moved to NYC when she graduated high school and Jeannette and her brother both followed after their junior years of high school.
Jeannette had a complicated relationship with her parents. I really struggled with how her parents "raised" their children and glad the older kids seemed to turn out fine. Kids are quite resilient. It was a painful, engaging, and heartwrenching story that I wanted to throw across the room several times.
120. The Artist's Way: A Spiritual Path to Higher Creativity by Julia Cameron (NF)
I would give this book ten stars if I could! It is just what I needed to unlock my creativity. It is a twelve-week workbook with essays, exercises, and weekly reviews to help you notice progress. It's a lot of work with daily morning pages and weekly artist dates but if you are faithful to do the work I believe it will help you immensely. I appreciated that it asks you to consider beliefs, attitudes, past experiences, and current actives and people in your life that hinder your ability to be creative. It invites you to dream about the future and imagine a life where you are flourishing in your creativity.
I was very skeptical about the book as it felt like "magical thinking" but I learned so much about myself in the process of working through the book including fears and beliefs I have held about writing, distractions I was allowing to keep me stuck, and hidden dreams I was unaware of. It is a wonderful book for everyone who is interested in pursuing their creative dreams – writers, actors, painters, photographers, musicians, film producers, etc. This might possibly be the best resource for breaking out of a rut or artist block. I plan to reread it soon to continue to improve my creative life.
121. Educated: A Memoir by Tara Westover (NF)

Tara grew up in Idaho, the youngest of seven kids. Her father was paranoid and thought the government was out to get him so he taught his family that surviving on their own was best for their family. They didn't go to school or the doctor, only to their Mormon church on Sundays. The family was poor, her dad scrapped metal in the junkyard and completed building projects. Her mom started midwifing and eventually began selling homeopathic remedies.
Tara had a rough life with an unpredictable father and a violent older brother. When she was seventeen she was accepted into BYU and started her official formal education that revealed her ignorance but would eventually lead to a PhD. While education meant freedom it also meant separation from her family as she began to see truth separate from her family's perceived reality.
A very hard story to read but we'll written. I hurt for her emotional and physical pain she had endured. I hope that the rest of her story will be more positive.
122. That Holiday Feeling by Debbie Macomber, Sherryl Woods, & Robyn Carr (Fav)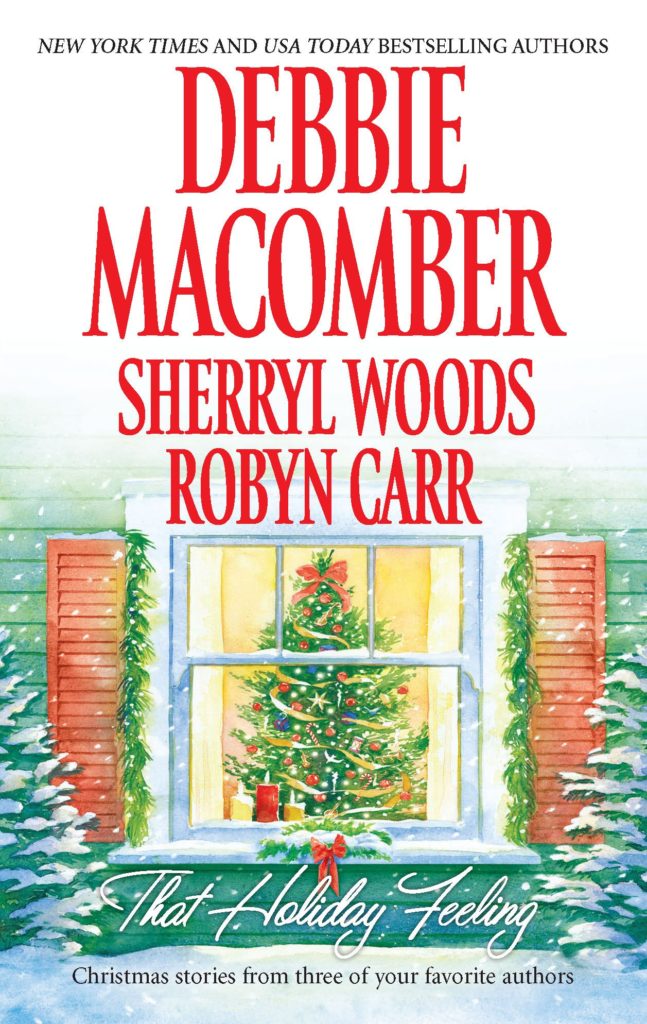 This is three short books in one. I picked it up because I wanted a Christmas read and I have previously read books from two of the authors. They were all entertaining stories but my favorite was the second one by Sherry Woods whom I hadn't previously heard of. I'll summarize the books below but think of them as Hallmark Christmas movie-esque with more intimacy.
Silver Bells is about a single father who briefly loves into an apartment building while his new house is being built and his 13yo daughter tries to set him up with one of the other tenants.
The Perfect Holiday is about a single mother moving into the lodge her great aunt left her in her will, hoping to get it up and running again. Her aunt had also made a successful single guy promise to spend the holiday there.
Under the Christmas Tree is about a single woman who finds abandoned puppies under the town Christmas tree and convinces a bar owner to help her nurse them back to health. The town vet comes to check on them and turns out to be very handsome and single.
Predictable, but fun reads for the holiday.
123. The Bridge by Karen Kingsbury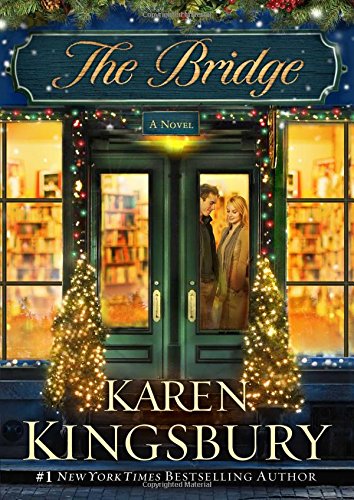 A bookstore in Franklin, TN holds a lot of memories for many people, two individuals in particular. They spent hours there together sharing their lives and favorite books, somewhere away from prying eyes. Molly Allen was the only child of a successful businessman who had her life mapped out for her and didn't want anything, including love, disrupting the plan. Ryan Kelly had a serious girlfriend back home where he planned to return after graduation. They encouraged one another to pursue their own dreams. Their friendship and potential romance was cut short due to a misunderstanding. Now the owner of the bookstore is in critical condition after a car accident and there two are determined to help anyway they can. Will the misunderstanding be resolved? Will Charlie the store owner recover?

A quick and predictable read that was turned into a Hallmark movie. There's a short story at the end that delves more into the lives of Charlie and his wife Donna.
124. Edge of Peril by Christy Barritt (Fav)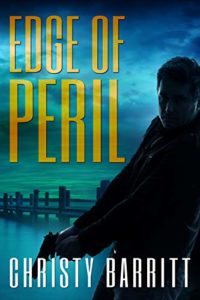 Fog Lake, TN has had a string of murders in the past six months. Harper drove from DC to the town because she has an idea who is behind the crimes, her foster- brother Billy, who supposedly died in a car accident a few years ago. The sheriff is skeptical and doesn't trust reporters at all but after Harper is threatened by The Watcher he thinks there might be more to her theory. Can the murderer be caught before he kills anyone else?
It was very intense and I put it down for a few days because I was very concerned for Harper's safety. It's a very suspenseful story that had me guessing who the killer was.
125. Jonah: Navigating an Interrupted Life by Priscilla Shirer* (Fav) (NF) (Dif)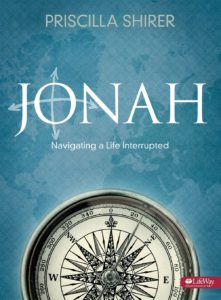 This is a six-week study of the book of Jonah that includes corresponding videos available to purchase. The study talks about God's call for Jonah to go to Nineveh as a divine invitation rather than an interruption in our schedule. The study invites us to look at our own lives and try to see the invitation God is extending in non-ideal circumstances. It is a great opportunity to change your perspective on inconveniences and invites you to trust God and his plans and purposes for your life. I would recommend doing it with a small group.
126. The Color of Compromise: The Truth about the American Church's Complicity in Racism by Jemar Tisby* (NF) (Dif)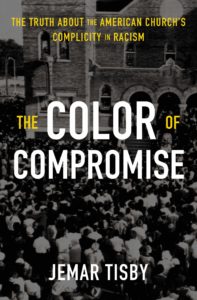 This book walks through the history of slavery and racism in the United States beginning with the colonization of the east coast to the present day. It shows the complicity of the church and Christians in the country's establishment and perpetuation of racist policies after slavery was abolished. It lists steps that can be taken presently to move toward and possibly bring about racial reconciliation. 
It was a very informative and challenging book. I was sickened by the actions and decisions made throughout our country's history toward people of color, especially African Americans. I learned a lot and appreciate the list of action steps I can take in my sphere of influence to potentially make a positive impact.
127. Their Eyes Were Watching God by Zora Neale Hurston* (CL) (Dif)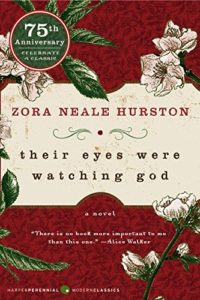 Janie tells the story of her life to her good friend Phoeby. She talks about her childhood and the day she realized she wasn't white, her first two marriages to controlling and ambitious older men and her last marriage to a younger but loving man and what finally brought her back to her old town.
It was a very interesting and engaging story. It took a little bit to get a good feel for the way the language was written. I'm curious to know what happened with Janie after the story ended.
128. The Ministry of Ordinary Places: Waking Up to God's Goodness Around You by Shannan Martin (NF)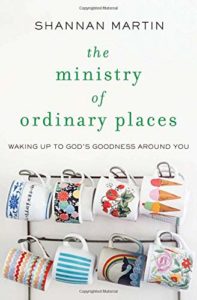 Shanna shares her experience of moving from the country into an urban neighborhood and what it looked like for her family to take root and really invest in their neighbors and neighborhood church. She shares the struggle of experiencing pain and heartache through the relationships formed but the also the high of sharing joy by living connected to those around her. 
It is the right book for me right now as I am trying to navigate what it would look like to really love my neighbors and seek real relationships with them. This book has encouraged me that the hard work is worthwhile, meaningful, and will grow my relationship with God.
129. Christmas Bliss by Mary Kay Andrews (Fav)
Weezie is getting married to Daniel right before Christmas. He's in NYC as a guest chef for a month. BeBe is 8 months pregnant with her and Harry's child and is informed that she is not officially divorced from her last husband, who was a scam artist and last she heard was in jail. Weezie decides to visit Daniel for a few days and BeBe tries to track down Richard. Will there be any wedding hiccups or divorce dilemmas?
I didn't realize this is the fourth book in the series but it turned out I had read the others several years back so it worked out. A fairly light, easy Christmas-time read.
130. All Cat Wants for Christmas: Cats Talk to Santa by Lizz Brady (1D)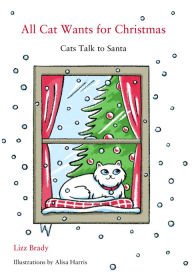 A book of letters to Santa if cats wrote letters. They were on point for cat owners. A quick holiday read.
131. The Advent Jesse Tree: Devotions for Children and Adults to Prepare for the Coming of the Christ Child at Christmas by Dean Meador Lambert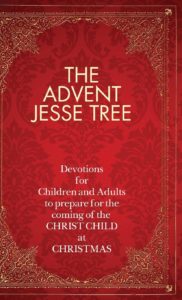 A 25-day devotional to focus on the story of God and the coming of Jesus during the Advent season. The book has suggested songs, a daily memory verse, and two devotionals with questions and a prayer – one for kids and one for adults. It encourages you to make ornaments for each day. I printed out the photos, colored and laminated them, and added string. 
My kids are six and eight and the kid version was perfect for them. It was a great way to focus on Jesus during the Christmas season.
132. Night of the Living Dad by Rick Kirkman & Jerry Scott (1D)
Baby Blues cartoon strip when Darryl and Wanda just have Zoe but then become pregnant with their second. Very humorous and relatable comics for parents.
133. Good Riddance by Elinor Lipman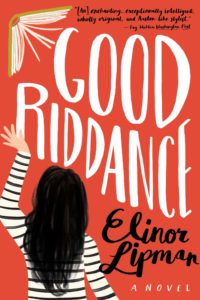 Daphne lives in NYC and is currently unemployed and divorced after a very short marriage. Her mother died a year ago and left her a yearbook which she threw in her building's recycling. A wanna-be documentary filmmaker on her floor found it and wants Daphne's help figuring out the importance of the yearbook. Daphne discovers some surprising info after attending a school reunion with her neighbor and tries desperately to keep it from seeing the light, enlisting the help of her across the hall neighbor. 
It was an interesting and cute story. I was intrigued and kept reading to find out what would happen. Quite entertaining with a relatively happy ending.
134. What We Talk About When We Talk About Rape by Sohaila Abdulali* (NF) (Dif)
The author talks about her own experience with rape – as a personal experience, as the subject for her thesis, and as a counselor at a rape crisis center. She had interviewed many people all over the world and talks about the various country cultures that have harmed rather than helped sexual assault survivors. It reminds us that there is no rational reason for rape and it will continue until rape is addressed and part of a worldwide conversation to bring it out of the shadows, properly educate about consent, and remove the stigma from rape victims. It even talks about the difference between a sex worker and a trafficking victim. Very interesting, informative, and a good reference.
135. The Cowboy's Christmas Plan by Shanna Hatfield (Fav)
Cadence Greer goes to stay with her aunt in Grass Valley, OR after her fiancé (and coworker) elopes with his secretary a week before the wedding. She gets a job as a cook and housekeeper at the Triple T Ranch, trying not to fall for her handsome new boss, Trey. He, also, tries to stay away from his beautiful new employee but they soon have a common cause in a neglected five-year-old named Cass who quickly catches their hearts. 

It's a fairly predictable story but a fun read for the holidays.
136. Unshakeable by Christine Caine (NF)
A 365 day devotional with a verse, a message, and a short prayer. I was very encouraged by many of the devotions in the book. It was short enough that I could commit to reading one each day. I would recommend it to someone looking for a way to focus on God each day.
I really picked up the book count in December! I guess simplifying the season opened up time to relax and read. My final count for 2018 was 136 books! I'll probably continue to keep tabs on my reading next year. I'd love to hear your favorite books from the year to put on my 2019 list!