I have several different reading goals this year. The overall goal is to read 100 books in 2018. I created an Instagram account to help me track my reading. Feel free to follow along @meganbyrdreads! The second goal is to read at least one book each month by a non-white author to expand my knowledge and perspective. A third, less pressing goal is to check off the 12 different categories of books Anne Bogel (aka ModernMrsDarcy) suggests to help vary the types of books read this year.
This is the eighth update for the year. Here are the lists of books 1-10, 11-20, 21-30, 31-40, 41-50, 51-60, and 61-70.
I read 3 books in July by non-white authors (indicated with a *). I read the following from Anne's list: 1) a memoir, biography, or book of creative nonfiction (NF), 2) a book by an author of a different race, ethnicity, or religion than your own (DiF), 3) a book in translation (BiT), 4) a book of poetry, a play, or an essay collection (PPE), 5) a book recommended by someone with great taste (GT), and 6) a book by a favorite author (Fav).
July
71. White Kids: Growing Up with Privilege in a Racially Divided America by Margaret A. Hagerman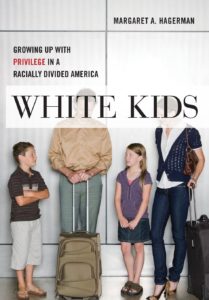 A sociologist studies a group of white, affluent middle schoolers (and their parents) growing up in the Midwest. She chronicles their experiences and opinions about race and racism in their schools and communities. While these families live near each other, the beliefs and attitudes vary, mainly by neighborhood and/or school attendance. The study seeks to determine whether the attitudes on racism are perpetuated by parents, environment, friends, or a combination of all of these factors.
This book has given me a lot to think about as both a white person and the parent of white children. I have been examining my own prejudices, how to raise my kids to understand our country's history and the injustices that have been and continue to be perpetrated and find ways we can positively impact the efforts for awareness and change.
72. Beautiful Ruins by Jess Walter (GT)
This book goes mainly between Italy in April 1962 and present day Hollywood. A young Italian hotel owner meets and is mesmerized by a young Hollywood actress who comes to stay at her hotel. He does whatever he can to help her. Now he arrives in Hollywood fifty years later looking for the actress to reunite and find out what has happened to her.
It was a very interesting story that changes perspective to help us better understand the various characters. I really enjoyed the way the story unfolded and honking about how other's stories cause us to think about our own. I picked it up because I was going to Italy and thoroughly enjoyed the journey of the book.
73. Auntie Poldi and the Sicilian Lions by Mario Giordano (BiT) (DiF) (GT)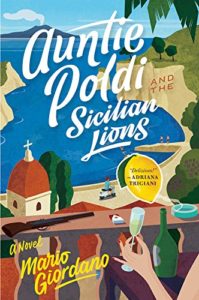 Auntie Poldi (a Bavarian) is living in Sicily. A young handyman goes missing and she finds his body on the shoreline. She vows to solve his murder. Entertainment and intrigue ensue. A very entertaining read.
*The review was very short because we only had wifi at our villa in Tuscany and we were headed off on another adventure. I thoroughly enjoyed reading books set in Italy while in Italy! There are at least two more books in this series and I'm sure they'd also be entertaining. Auntie Poldi is an interesting character.
74. Like Me or Not: Overcoming Approval Addiction by Dawn M. Owens (NF)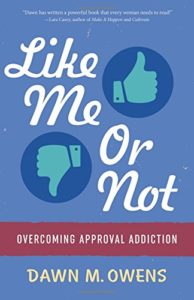 The author shares her struggles with approval addiction and the many ways it can be manifested. She uses truth found in God's word to remind us that our aim is to find our approval in God rather than men and that there's nothing we have to do because we are already approved by God. She encourages us to remind ourselves of God's truth about us and look in the Bible for encouragement and help in letting go of needing and seeking the approval of others.
I liked that she kept pointing to scripture to find answers and help for our struggles. I was reminded again and again of Jesus' own life demonstration of choosing God's approval over man's approval. I thought it had some good things I can apply to my own life.
75. Exit West by Mohsin Hamid * (DiF)
Saeed and Nadia are living in a city that is being taken over by rebels. They hear about a door that can take them to other places, potentially safer places. After Saeed's mother is killed, they decide to take the chance. Saeed's father chooses to stay behind. They make it to Mykonos where they meet other migrants and work to build a town. They hear about another door and consider whether to attempt to go through it also.
There are special doors all over the world desperate people are trying to get through to leave their perilous situations. Some go to poorer countries and are unguarded and potentially hazardous. Others go to wealthy countries but are heavily guarded. This book talks about migrants and society's reaction to them and whether some will accommodate them or paint them as a problem to be irradicated.
It was very interesting to see the immigrant situation in the world painted this way. I appreciated thinking about why people leave their countries, what they might be feeling and experiencing, and the different ways they are received and perceived.
76. Hunger: A Memoir of (My) Body by Roxane Gay * (DiF) (NF) (PPE)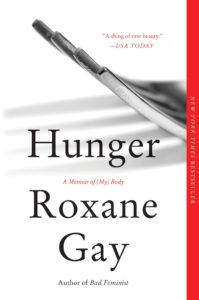 Roxane Gay's memoir is a collection of essays. She talks about her body and all of the reactions and responses she receives. She talks about society demanding women take up minimal space and trying to get us to believe that the thinner we are, the happier we will be. She talks about people who do not accept boundaries and the inherent respect other people's bodies deserve. She talks about her sequel assault as a child and how that had affected her relationship with her body, with her family, and with relationships. She talks about everyone having hunger and trying to fill it with a variety of means.
It was a very thought-provoking book. I have thought a lot about society's messages to women and their inaccuracies. I found some kindred thoughts with the author about striving to feel like enough and be approved. It encouraged me to find peace with my body and learn to be comfortable in myself and believe that I am acceptable and worthy of taking up space in the world.
77. This Is Where It Ends by Marieke Nijkamp (DiF)
Students are at a morning assembly when a student walks in with a gun and starts shooting. The story is told from multiple perspectives – the sister of the shooter, the ex-girlfriend, the sister's girlfriend, and the sister's girlfriend's twin brother. It's a story of secrets, beliefs, and perceptions. The story lasts less than an hour but is full of courage, fear, truths, hope, and heartache.
It rings too real in this day and age. It was a gripping story that had me flying through the pages to find out how it ended.
78. Bad Feminist by Roxanne Gay * (DiF) (NF) (PPE)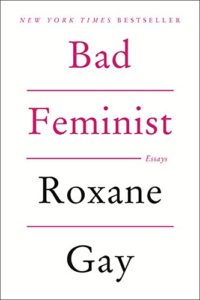 A collection of essays about a variety of topics including feminism, reproductive rights, equal pay for men and women, racial inequality, racism, social media and journalism, and abuse against women.
I appreciated Roxane talking about all of the contradictions and double standards pointed at women. Feminist has often been deemed a derogatory term rather than someone who cared about equality for women. She had a lot of interesting points about the experiences of non-white people, including the depictions found on TV and in movies. She also talked about life, rights, and experiences for non-heterosexual people.
A lot of her essays were educational for me as a white heterosexual woman. I realize I don't often think about what life might be like for people different from myself. I have a lot to think about from Roxane's words.
79. Grafted Into Deceit by Sherri Wilson Johnson (Fav)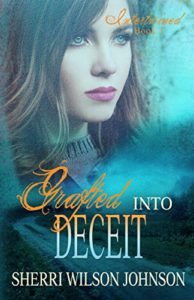 Marina Acres is driving to her business to get some paperwork when a man darts into the street and smashes through her windshield. Steven Pennington has suspected drug activity at Acres and Fields Nursery and is pursuing a suspect when he stops to check on someone the suspect nearly ran over and then shot at. Both are suspicious of different mysteries at the nursery. Steven is trying to keep Marina safe while they try to catch the people who endangered her life and may be involved in illicit activities. They both have scars from their pasts but can't deny that there's a spark between them. Can they solve the mysteries and stay alive long enough to explore their budding feelings?
It was an engaging read. I was curious to find out what was really going on and who was behind it all. It was a pleasant surprise to find that the main characters from the other two books made an appearance in the book.
80. Where'd You Go, Bernadette by Maria Semple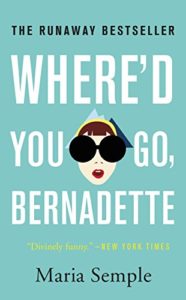 Bee's mother has gone missing. She's trying to piece together what happened. She believes that she can find her if she can retrace the last few weeks. Bernadette is a mystery to the other families at Galer Street. She's antisocial which goes against the community vibe of the school which makes her extremely disliked, especially by mom and neighbor Audrey. Bernadette's husband has a demanding and stressful job at Microsoft so he is out of the loop until a Galer Street parent begins working as his admin and fills him in.
It's an entertaining and humorous story. I was very intrigued to find out what happened from the various emails, notes, and Internet articles used to tell the story along with Bee's point of view. I found the ending satisfying and uplifting. A good read.
Have any new recommendations of good books you've read recently?