Welcome to the book page of Merry & Brett! If you're interested in preordering the e-book, you can do so here. Scroll down to read about the inspiration behind the book and other fun extras.
Book Inspiration
We've lived in Asheville four years and gone to the NC Arboretrum's Winter Lights program every year – even the COVID year when it was a drive-through event. I've also walked through Biltmore House every Christmas because I love all the trees and decor. The first 12 photos are the Arboretum, including the Cocoa Shack where Brett works. Photos 13-19 are Biltmore House. 20-22 are the Inn at Biltmore where Meredith interviews. The last photo is from the Conservatory at Biltmore and is a replica of the house using natural materials.
Truth in Fiction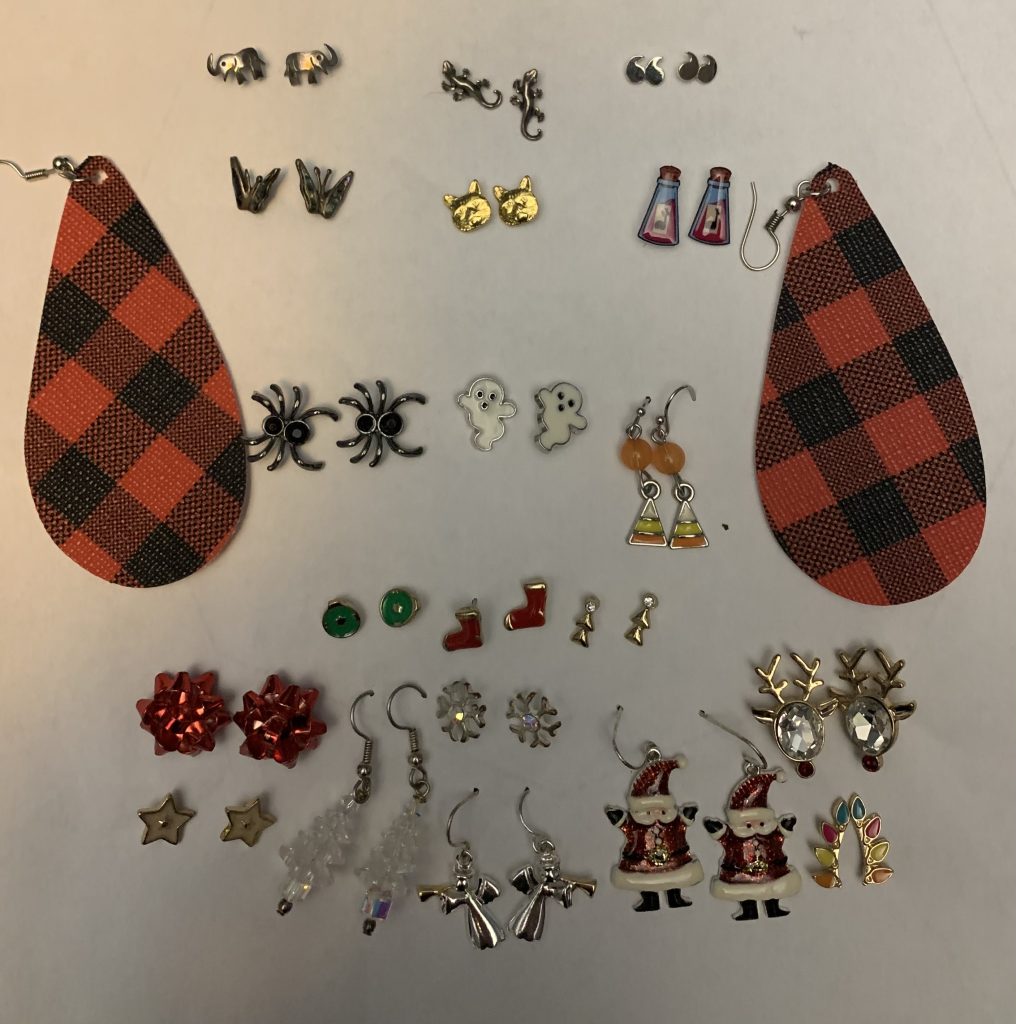 I thought it'd be fun to share a little about what stems from truth and personal experiences in Merry & Brett. While I was working on this book, a cousin, who is the oldest of four (three younger brothers), announced her pregnant. Her name is Ali and she ended up having a girl a few months before the book was published (thankfully, lining up with the girl I'd already given to book Ali – who has three siblings as well, two sisters and a brother). I enjoy fun earrings like Meredith, but I only have two holes in each ear. My high school BFF has three holes (we got our last holes pierced together freshman year of college). I also love baking cookies at Christmas. My family has a whole list we bake each year (chocolate crinkle cookies, kiss cookies, M&M, chipettes, frosted sugar cookies, sometimes truffles). Kiss cookies are my daughter's favorite.
Recipes from the Book
Food tends to feature in my books. Brett made Rachel's grandmother's lasagna (recipe found here). There was also chili, kiss cookies, and Christmas cinnamon rolls. Click the button below for delicious goodness!
If you choose Merry & Brett for your Book Club read, fill out the contact form to receive discussion questions for your book club meeting.